10 Holiday Gifts Under $25 For Motorsports Enthusiasts
Chaparral Motorsports
|
December 9, 2014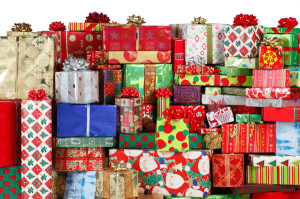 So you've made it through Black Friday and hopefully you treated yourself to some awesome early Christmas presents. Now it's time to start thinking about all those other people you should buy gifts for. If your boyfriend, girlfriend, dad, sister, or BFF is into motorsports then you are in luck, we've put together a great group of gifts ideas that would make excellent presents for the moto junkie in your life. Best of all we've set a budget of only $25 for this list.


Alpinestars One Hit Hoody $19.97 (in store sale price)
Nothing feels as good as slipping into a brand new hoody. The soft interior feels like clouds tickling your skin while the hood blocks the chilly wind from turning your ears into ice cubes. You may be able to find a pullover style hoody for under $20 every now and then but very rarely do you come across a zip up style hoody for less than 20 bucks-especially from a well-known brand like Alpinestars. Available in a rainbow of colors ranging from green to blue to red and yellow, you're bound to find a color that matches the personality of whoever you're shopping for. Or you could do them a favor and buy them a different color for everyday of the week.

Fox Racing Main Goggles $19.97 (in store sale price)
If you're shopping for a dirt bike rider, ATV Rider, or UTV driver a spare pair of goggles can always come in handy. There are plenty of features packed into these [mageProductLink sku="12364-901-os" title=""]Fox Racing Main Goggles[/mageProductLink] such as a lightweight thermoplastic polyurethane frame, 100-percent optically pure Lexan lens with anti-fog treatment, and triple layer face foam that provides sweat control and a breathable and comfortable fit.

GoPro Curved and Flat Mounts Pack $19.99
It seems everyone has a GoPro camera these days. From helmets to fenders, roll bars and gas tanks it's amazing the versatility and the myriad places a GoPro camera can be mounted. This pack of three curved and three flat adhesive [mageProductLink sku="342-4217" title=""]GoPro mounts[/mageProductLink] will give the user the ability to add even more angles and different perspectives to their video/photo capturing repertoire.

ODI V2 Jeff Emig Grips $24.95
If you have a dirt bike rider on your list, chances are they probably need a new set of grips-at least if not now they will sometime in the near future-and a set of these [mageProductLink sku="990-0630-1436" title=""]ODI Lock On Grips[/mageProductLink] can be very useful. Co-branded with multi-time AMA motocross champion Jeff Emig, the V2 Lock-On Grips feature a knurled and waffle pattern design to provide slip-free performance. They are also very easy to install and remove since they don't require any glue. Included with the grips is a throttle tube and snap-on throttle cam allowing the V2 grips to fit just about any 2-stroke and 4-stroke dirt bike. And like a bowl of Skittles they come in a wide array of colors.

Chaparral Motorsports Gift Certificate ($25 and up)
Are you at your wits end and not sure what to get the last person on your list. Or do you hate shopping and want to be done with the task as quick as possible? Then your best bet is to just pick up a gift card. Purchasing a gift card from a specific retailer is more personal than giving cash. It says, "Hey I know you're into the things they sell at this store but I just don't know exactly what you would want, so treat yourself to something nice, on me."

Mini-Pro Motion Pro 5-Piece T-Handle Set $22.99 (sale price)
The recipient of this [mageProductLink sku="4210.0300" title=""]Motion Pro Mini T-handle set[/mageProductLink] doesn't have to be a master mechanic to appreciate how useful the pack is. Comprised of 8, 10, 12, 13, and 14mm 6-point deep sockets fixed to durable T-handle this set will remove and tighten just about all the fasteners on most dirt bike, ATVs, UTVS, metric cruisers, and street/sport bikes. The compact T-handle provides plenty of torque, is perfect for working in tight spaces, and the set takes up minimal space when storing in a vehicle or backpack.

O'Neal Ultra Lite Jump Gloves $20.97
Just like dirt bike grips, gloves are consumables that take heavy abuse and will need to be replaced over time. These [mageProductLink sku="023-0385-308" title=""]O'Neal dirt bike gloves[/mageProductLink] are perfect because as the name states they are super lightweight. The palms have silicone on them for a tacky grip, while the single top layer offers great ventilation. Most riders will also appreciate the throwback color way.

PRP Universal Grab Handle $20.00
Here's is a gift for any UTV driver who likes to scare the snot out of their passengers. As you've may have unfortunately found out from one too many scary encounters with an overzealous UTV driver, most machines don't have overhead handles for you to grab onto in the event of an "evasive" maneuver or when attempting to clear the Snake River. The Grab Handle from PRP is ideal because it will securely attach to just about any UTV cage with its adjustable Velcro straps and the heavy-duty handle provides a firm grip while withstanding countless hours of white knuckle wheeling.

Polar Bottle Insulated Water Bottle $12.00
A water bottle is a great gift for pretty much anyone on your list. Why? Because we all need water to survive and what's better than taking a nice long drink of ice cold water after some sweaty and strenuous activities. Perfect for bicycle riders, dirt bikers, dual sport riders, and even speed walkers, [mageProductLink sku="139-82-71-241" title=""]Polar Bottle's[/mageProductLink] insulated interior liner features three layers to help keep iced drinks chilled for hours. This water bottle is lightweight and fits perfectly into just about any bicycle water bottle cage.

Fox Racing Women's Tee Shirt $14-$24.99
Do you have a female in your life that is just as into moto as you are? Help her show her enthusiasm with a brand new Fox Racing Tee shirt. There are plenty of styles and designs to choose from that vary in price anywhere from $14 to $24.99.