Veteran Families Receive Thanksgiving Meals From Motorcycle Group
Chaparral Motorsports
|
November 30, 2014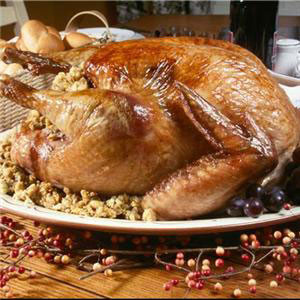 On Nov. 24, members of the Coastal Bend Chapter of the Combat Veterans Motorcycle Association brought six Thanksgiving food baskets to six different military families in need, The Corpus Christi Caller Times reported.

The baskets included turkey, stuffing, pumpkin pie and other classic dishes for the families. Jack Nyitrai, public relations officer for the Combat Veterans Motorcycle Association explained the importance of helping other veteran combat brothers back home, the source reported.

"Our primary mission is helping our fellow veterans," said Nyitrai.

Nyitrai said this was the first time the motorcycle group gave out Thanksgiving baskets to fellow veteran families. The group began collecting donations and ran fundraisers to get the food for the veterans and their family members.

The public relations officers added that Jay Woodall and Pam Danser at the Corpus Christi Medical Center were able to give food items to 32 families in the area.

"Our sole purpose is to be there to take care of our fellow brothers and sisters," said Shaun Birchwood, executive officer for the motorcycle association, the Caller Times reported.


The motorcycle group explained that the donations given to the families were in line with what the association wants to do to support fellow veterans, NBC affiliate KRIS reported.

"We worked real close with Nueces County Veteran Services and we identified some local veteran families that were in need of some assistance during the holidays," said Nyitrai.

Toby Cross, director of the Nueces County Veterans Service Office, said it's great to see the motorcycle association giving back to those in need and the group was pleased with the outcome.

Cross added that he worked with the association to find the families, but the group was fully responsible for gathering the food and monetary donations.