Fly Racing FL2 Vented Leather Gloves Are The Helmets Of The Hands
Chaparral Motorsports
|
November 26, 2014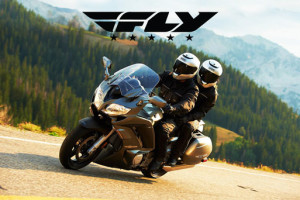 A good pair of gloves is essential for a motorcycle ride. In the event of a crash, they are the helmet of the hands.

When it comes to motorcycle gear, riders should always opt for quality. A good jacket, helmet or pair of gloves will keep them safe when they need it most. Those looking for a pair of gloves have found the perfect product in the Fly Racing FL2 Vented Leather Gloves

These gloves have a number of innovative features that will display why they are a top choice for riders. However, it's their attractive look that riders will likely notice first. Coming in five different colorways, there is no shortage of options when it comes to style. Riders are sure to find a pair that meets their specific needs.

Various Features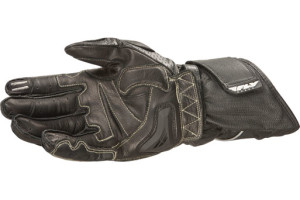 The Fly Racing FL2 Vented Leather Gloves not only look great, but they are also highly functional. Featuring palms made of durable goatskin with a leather shell, perforated leather for venting and Kevlar® stitching for abrasion resistance, it's clear these gloves are ideal for protecting a rider's hands. And the benefits don't stop there.

These motorcycle gloves also have intake vents on the knuckles to keep a rider cool, along with a protector for the back of the hand. They also include pre-curved finger construction, impact protection with foam and sliders, reflective piping to help with visibility. They are also highly flexible, with expansion gussets at the base of the fingers and back of the knuckles.

What's more, if riders need to access their smartphone, whether it is for a standard call or playing around with the new high-tech motorcycle apps, they can - because these gloves can be used on a touch screen. Those looking for a quality pair of gloves have found the right choice with the Fly Racing FL2 Vented Leather Gloves.

DuPont™ and Kevlar® are trademarks or registered trademarks of E.I. du Pont de Nemours and Company