Report: Q3 Motorcycle Sales See Healthy Increases Across The Market
Chaparral Motorsports
|
November 18, 2014
Some of the major motorcycle manufacturers reported significant growth in the third quarter of 2014. In addition, overall motorcycle sales saw a spike in the third quarter as well. According to the Motorcycle Industry Council, motorcycle sales increased by 2.4 percent through the first three quarters of the year. When compared to 2013, this year's numbers were up by 9,384 units.

Scooter Sales Decline Again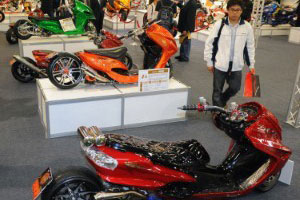 However, the ATV and scooter markets saw declines in the quarter and remained fairly stagnant from each previous quarter. According to the MIC statistics, scooter sales dropped from the second quarter of 2014 after they had significantly improved after the first quarter of the year. The year-over-year decline equaled a 3.3 percent drop in 2014.

There were 28,483 scooters sold through the first three quarters of 2014, which was down 9,984 units compared to 2013. Additionally, when looking at the totals in the second quarter this year, the numbers were only down a mere 27 units when compared to 2013.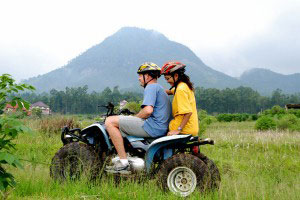 ATV Sales Stand Still
According to the MIC report, ATV sales totaled 162,960 units, which is a 1,361-unit decline in sales. The 2014 numbers marked a dip of only 0.8 percent from last year, but for the most part, sales have remained stagnant.

Sales Increase For On-Highway Motorcycles
On-highway motorcycles, which include all street-legal models except for scooters, adventure bikes and dual-sport vehicles, saw a 2.2 percent year-over-year increase from 2013 to 2014. There were a total of 280,671 on-highway motorcycle units sold, which was 6,096 units more than 2013.

BMW Sales Hit Record Volume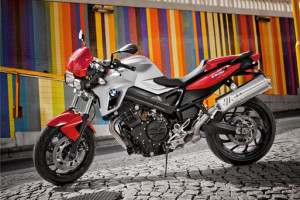 BMW's motorcycles sales
broke 100,000 units in the first three quarters of 2014, which was the first time the German bike manufacturer ever reached that point, Power Sports Business reported.

The total sales volume grew 7.6 percent, which equals 100,217 total units. Through the first three quarters, BMW also witnessed its revenues grow by a hefty 10.9 percent to equal $1.61 billion.

Specifically in the third quarter of 2014, sales were up 3.6 percent to total 29,239 units and total revenue grew by 14.2 percent ($460 million), the source reported.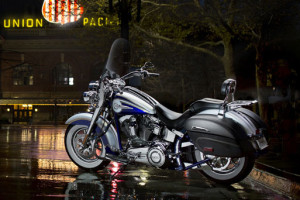 Harley-Davidson Increases Sales
The third quarter for Harley-Davidson was also a successful sales period as the American motorcycle manufacturer reported 73,217 sold units, which were up by 3,300 from last year, Motorcycle USA reported. In the U.S., sales were up 3.4 percent and Asia Pacific sales saw a mild increase as well.