Roland Sands Design Releases Its New Peristyle Motorcycle Gloves
Chaparral Motorsports
|
November 10, 2014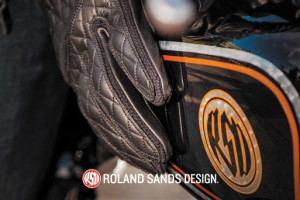 The motorcycle equipment and gear company Roland Sands Design released its new Peristyle gloves, which embrace the classic 1970s aesthetic, but are made with today's comfort in mind.

The new motorcycle gloves stand out with large stars stitched across the cuff of the glove and big panels of leather on top of the wrist and fingers to give them that true 1970s look. The glove is crafted and formed to give that classic motocross appearance, but the gloves are made for everyday riders as well.

According to Motorcycle USA, the gloves are made with top-grain cowhide palms and they are padded, as well, to give reinforcement for riders' hands. Additionally, the glove has a heavily stretched knit back to ensure premium quality for riders and that it will be a glove to last for several years. The Peristyle glove also has padded leather knuckles and a pre-curved ergonomic fit, which makes these gloves comfortable for even the long trips.

[caption id="attachment_34744" align="alignright" width="300"]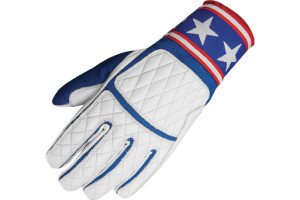 Roland Sands Design Peristyle Gloves[/caption]

The top grain on these gloves will give riders additional control on the bars, but also a sensitive enough feel to work the clutch and hand break effectively, the source reported. The heavy-duty stretch knit also allows the glove to conform to the rider's hand, which makes it one of the most comfortable gloves on the market.

The glove comes in three different colors that will bring back the '70s daredevil in any rider. Roland Sands Design will have a white glove that is made with a blue stretch knit and red trim paying homage to American daredevils. The glove also has a black and tobacco version, but these colors will still stand out with the star cuffs.

The Roland Sands Design Peristyle gloves are available for $75.