Yamaha Reveals Its Newest 2015 Raptor 700 And Raptor 700R
Chaparral Motorsports
|
November 7, 2014
[caption id="attachment_34428" align="alignright" width="300"]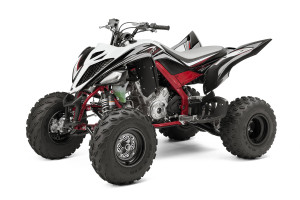 2015 Yamaha Raptor 700R SE[/caption]

Currently, Yamaha holds the crown for the best sport ATVs and with its latest announcement on the 2015 Raptor 700 and Raptor 700R, it's unlikely any other company will be taking its spot at the top anytime soon, the Yamaha press release stated.

As the No. 1 selling sport ATV brand in the nation, Yamaha expanded the playing field with the newest Raptor ATV model that has 10 percent more pulling power than previous models. Additionally, the Raptor has a fuel-injected 686cc, four-stroke, liquid-cooled, SOHC, four-valve, single-cylinder engine that makes it stand atop its class.

"Yamaha, year-over-year, has committed to furthering the sport ATV market and as such has dominated by bringing new and improved models like the Raptor 700R," said Steve Nessl, marketing manager for ATVs and SxS at Yamaha, according to the source.

According to Dealer News, Yamaha was determined to increase the fuel efficiency and limit total emissions from its Raptor ATV. The company ended up using a new cylinder head and a higher compression ratio of 10.0:1, a new exhaust system, fuel-injection mapping and newer valve timing.

Newest Upgrades
[caption id="attachment_34430" align="alignright" width="300"]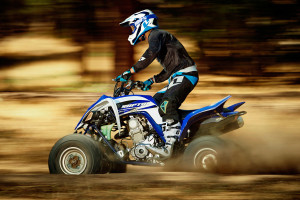 2015 Yamaha Raptor 700R[/caption]

The 2015 Raptor 700 has a price tag of $7,699 and the Raptor 700R comes in at $8,199, which is the same price as the 2014 models, but with many more advantages, the source reported.

The Raptor is known for its power and the latest models include a D.I.D. X-ring drive chain to increase strength while still holding some of the best power of any ATV on the market, the press release stated.

The ATV has high-quality handling and comfort, which makes the Raptor even more alluring over other ATV models. Yamaha will release both models in the standard blue-and-white color scheme and a special edition 700R model that comes in black and white with a red painted frame will also be available.

2015 Yamaha Raptor 700 Image Gallery
(Click for full size images)