Zero Brings 2015 Electric Motorcycles To Market
Chaparral Motorsports
|
November 6, 2014
[caption id="attachment_34578" align="alignright" width="300"]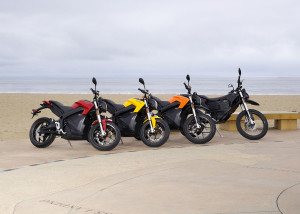 2015 Zero Motorcycles Line-up[/caption]

Zero Motorcycles is trying to become the pilot of the new electric motorcycle wave and recently released information about their four bikes to be included in the 2015 lineup, The Los Angeles Times reported.

The Zero S, DS, FX and SR will all be launched in 2015 with Bosh ABS brakes and an adjustable suspension from Showa, the source reported. The Zero S, Zero SR and Zero DS will all include an upgraded battery life that will allow riders to increase their range when driving. Zero explained their new models can reach 185 miles of city riding, which is the most of any electric motorcycle company.

However, when riders are at a constant 55 mph, the mileage per charge changes to 115 miles. And when the scale is moved to 70 mph, the charge will only allow the bike to run for 94 total miles, Autoblog reported.

Law Enforcement Investing In Zero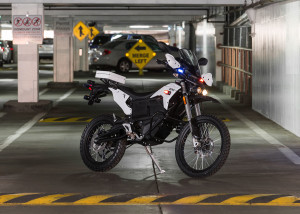 According to the Zero press release, the ability to reach that many miles while in the city has caught the interest of several law enforcement agencies. There is even a dirt bike specifically designed for the rigors of military campaigns.

"Over 30 law enforcement agencies from around the world are using Zero Motorcycles within their daily patrols," said John Lloyd, vice president of global sales at Zero Motorcycles, according to the press release. "Low maintenance and operating costs save time and money, and the 100% electric platform provides a significant tactical advantage."

More Powerful Batteries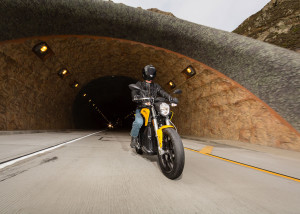 The four motorcycles come with a five-year 100,000-mile battery warranty, with the exception of the FX, which has five years or 50,000 miles, the Times reported. Scott Harden, spokesperson for Zero, said the SR and FX account for 60 percent of their total sales. Additionally, the motorcycle manufacturer would like to increase its overall capacity and build more bikes. As of right now, there are only about 12,000 motorcycles made each year.

"We've been listening to the marketplace, and we ride ourselves," said Harden, according to the source. "The new bikes are a significant improvement."

The upgrades have increased the price tag of the motorcycles by $400 for the 2015 models, Autoblog, reported. The Zero S starts at $13,345, the Zero SR at $17,345, the Zero DS at $13,345 and the Zero FX at $9,845. However, to get the Power Tank for longer rides, the equipment costs an additional $2,495.

2015 Zero Motorcycles Image Gallery
(Click for full size images)