Motorcycle Helmets Improve Survival Chances By 29 Percent
Chaparral Motorsports
|
November 1, 2014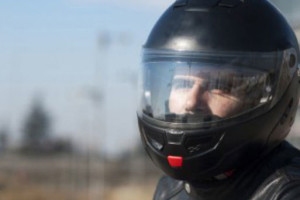 GEICO insurance has highlighted statistics from the National Highway Traffic Safety Administration show that people wearing a motorcycle helmet have an increased chance of surviving a motorcycle crash, a full 29 percent better chance than those who ride without wearing a helmet.

Currently, there are only 19 states in the nation that require all motorcycle drivers and passengers to wear helmets and have specific guidelines to encourage riders to protect themselves, Geico Insurance reported. Additionally, there are three states that have no helmet laws or restrictions what so ever (Illinois, Iowa and New Hampshire), while 28 states have partial helmet laws that only require some motorcycle riders, such as those under 18, to wear a helmet.

Steve Stojanovich, director of the motorcycle and RV division at Geico, explained that riders should wear helmets with proper face shields or protective eyewear to limit injuries in the event of an accident, Business Wire reported.

"A motorcycle helmet is the most important piece of safety equipment that a motorcyclist has," said Stojanovich, according to the source. "Because motorcycle regulations vary from state to state, it's important that riders become aware of the dangers they face if they ride without one."

Helmet Usage Relatively Unchanged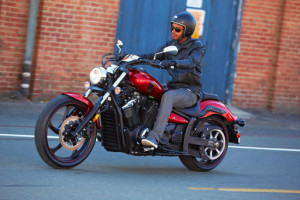 A National Highway Traffic Safety Administration survey also stated that in 2013, the amount of motorcycle who were observed wearing a helmet remained at 60 percent, no change from 2012. Helmet usage by motorcyclists has changed over the years as helmet laws and enforcement practices have changed, however the usage rate, when tracked from 1996 to 2013, hovers around 60 percent with a high of 71% in 2000 and a low of 48% in 2005. DOT officials are working to do more to get riders wearing helmets across the nation.

Helmet use in the U.S. continues to be higher in states that require riders to wear a Department of Transportation-certified helmet when riding, the report stated. Additionally, GEICO's motorcycle information site explained that helmet-less riders are three times more likely to suffer brain injuries than those who are wearing a helmet during an accident.

"A helmet is the best protective gear you can wear while riding a motorcycle," GEICO's site stated. "A helmet will not only protect your head from a potential injury, but also cut down on wind noise, windblast on your face and eyes, and deflect bugs and other debris that flies through the air. It will also protect you from changing weather conditions and reduce rider fatigue."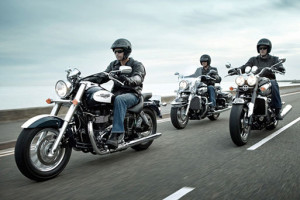 The states that have universal helmet laws for motorcycle riders include:



Alabama

California

Georgia

Louisiana

Maryland

Massachusetts

Mississippi

Missouri

Nebraska

Nevada

New Jersey

New York

North Carolina

Oregon

Tennessee

Vermont

Virginia

Washington

Washington D.C.

West Virginia