Kawasaki Unveils New Vulcan S Cruiser Motorcycle
Chaparral Motorsports
|
October 31, 2014
[caption id="attachment_34484" align="alignright" width="300"]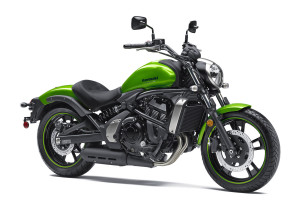 2015 Kawasaki Vulcan S[/caption]

Kawasaki has managed to keep things fresh and inventive yet again with one of it's newest releases - the Kawasaki Vulcan S cruiser. The power cruiser from Kawasaki has been upgraded and slightly altered from the standard Vulcan cruisers - with its parallel-twin 650cc, which is also available on the Ninja 650, Indian Cars Bikes News reported.

The new Vulcan has a peak power output of 61 HP and 46.5 pound-feet of torque and a 6-speed gearbox transmission with a chain drive that gives power to the wheels, the source reported. The Vulcan S turned away from the standard V-Twin style of most cruisers that weigh more than 500 pounds.

Non-Traditional Cruiser
[caption id="attachment_34485" align="alignright" width="300"]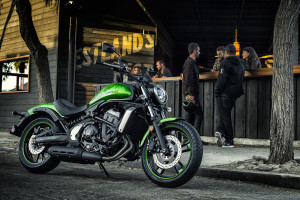 2015 Kawasaki Vulcan S ABS[/caption]

Lightweight body and engine moves away from traditional cruisers. Instead, this new model uses its compact sporting twin shape to create a lightweight body with a curb weight of only 498 pounds, which is one of the lightest cruisers in its class, Dealer News reported. Also, the motorcycle has three options for color: Candy Lime Green, Pearl Crystal White and Flat Ebony.

The under-chassis exhaust is lower on the Vulcan S than previous models, which gives it a modern appearance and feel. The Vulcan S has a very tailor-fit adaptability for all sorts of riders and has generous stability with its 31-degree rake and 7.1 inches of trail, the source reported.

Kawasaki has given an optional ABS system for more security riding on wet surfaces, and the 300mm front and 250mm rear discs come standard to give the motorcycle serious braking power. The bike has 18-inch front and 17-inch rear tires that give it more of a sportsbike look.

Three Customizable Fitting Options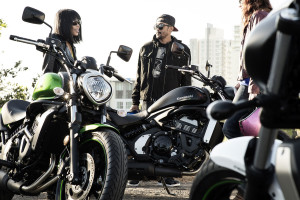 According to Cycle News, some of the more standout features on the power cruiser from Kawasaki is the three different fitting options for reduced reach, mid-reach and extended reach. The standard configuration is set to mid-reach, but the different fittings will allow a plethora of different-sized riders to take it on the open road.

"Being a cruiser-style motorcycle, the seat has a low height and is conveniently tapered at the front for greater comfort," Kawasaki said in an official press release for the Vulcan S. "This means most riders will be able to place their feet firmly on the ground, keeping them stable when stopped, and helping to increase confidence in stop-and-go city traffic."

Additionally, the new model has LED front and rear lighting to configure with the more modern look it presents. The standard model is listed at a manufacturer's suggested retail price of $6,999 and for $400 extra, riders can upgrade to the ABS model.

2015 Kawasaki Vulcan S Image Gallery
(Click for full size images)