Yamaha Announces New YZF-R3 Sportsbike
Chaparral Motorsports
|
October 28, 2014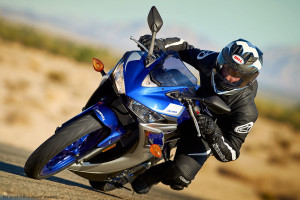 In mid-October, Yamaha announced its newest member to the R series sportsbikes with the YZF-R3, Cycle News reported. The newest frame will have Yamaha sportsbike enthusiasts picturing some of the larger bikes the motorcycle company makes when they see the R3.

The R3 is a 320cc small entry-level sportsbike that will be able to challenge some of the toughest competitors. According to Motorcycle.com, the Honda CBR and the Kawasaki Ninja were both in a battle for the best smaller-sized bike when the Yamaha YZF-R3 was released in the U.S. and into the 300cc category.

The R3 has a liquid-cooled parallel-twin engine with a 68mm bore, which is 8mm over the earlier Yamaha R25 model. According to the source, the motorcycle has forged aluminum pistons, which make the bike lighter and when the engine gets hot, it will have a higher strength. Also, the R3 has a 180-degree crank and an off-set cylinder to limit power loss with the bike.

Made For Smaller Riders Or Those Looking For Density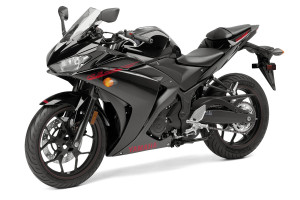 According to Sport Rider, the bike's seat height is only 30.7 inches from the ground, which makes it easier for shorter and smaller riders to touch both their feet to the ground when they stop. Additionally, the bike only weighs 368 pounds, which is slightly more than the Honda CBR300 at 357 pounds, but lighter than the Kawasaki Ninja 300 at 379 pounds.

"Legendary R-Series styling with a full fairing gives the YZF-R3 that destined for the racetrack look and the low seat height of 30.7 inches [makes] it available to a wide variety of riders looking for their first motorcycle or just prefer a lightweight, nimble machine," Yamaha said in an official press release. "The YZF-R3 features top notch components like KYB front suspension, lightweight aluminum 10-spoke wheels and a newly designed compact LCD instrument panel that displays all the important data at a glance."

The sportsbike has a six-speed transmission with an even lighter, more feathery touch toe shifter, Motorcycle.com reported. The bike also has both a front and back hydraulic break system of 298mm and 220mm, respectively.

The R3 will let buyers select from three different color options: Team Yamaha Blue and Matte Silver, Rapid Red and Raven. This sportsbike will retail for only $4,990 and should be available in Yamaha dealerships at the beginning of February or March 2015.

2015 Yamaha YZF-R3 Image Gallery
(Click for full size images)