New 2015 Schedule Released By MotoAmerica
Chaparral Motorsports
|
October 18, 2014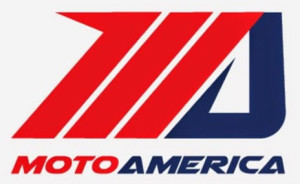 MotoAmerica Racing recently released its tentative 2015 schedule for its premier motorcycle racing series, according to a press release. One of the locations that will be left off the tour is the Daytona International Speedway, the host of the Daytona 200 which has typically been the traditional kickoff for the AMA Pro Road Racing series, which is being replaced by the new MotoAmerica series.

"The MotoAmerica Road Racing Series is shaping up nicely," said Chuck Aksland, a spokesman for MotoAmerica. "The positive responses from racetracks and the roadracing community have been great, and because of this support, we were able to build a solid [road racing] series schedule for 2015. Our aim is to have a nine-race 2015 MotoAmerica Road Racing Championship. We are working on confirmation of an additional venue and hope to have this completed very soon."

Series Distinguishing Itself
[caption id="attachment_34326" align="alignright" width="300"]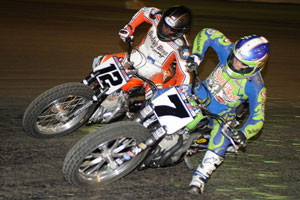 2013 AMA Pro Flat Track GNC Twins Stockton Half Mile - Photo: Dave Hoenig[/caption]

According to Motorcycle USA, the recession had its effect on the AMA Pro's leading race tracks across the nation with sponsors and teams dropping their allegiance to the tour. However, even with the economy getting back on its feet and making the 2015 race schedule possible, there's still concern over flat and road track racing.

Flat track racing remains heavily popular in the U.S., but road track racing is bigger in the rest of the world. Additionally, some of the main motorcycle manufacturers are still competing in both road and flat track racing, the source reported. Bryan Smith, a racer, owner and manager in the series said that more Kawasaki, Ducati and Triumph motorcycles are gaining bigger profiles, but Harley-Davidson still controls the flat track market.

"Yamaha's got a new motor that looks promising," said Smith, according to the source. "I think if Kawasaki and Yamaha were fighting it out neck-and-neck on the track, both brands might be more inclined to support the sport."

Dave Zanotti, a part of the Zanotti Racing crew, said more sponsors and promotions have to be involved in these races to attract more motorcycle racers, the source reported. Currently, there's still not quite enough money coming in to attract more competition for the major races, but the MotoAmerica Racing schedule is still very promising.

"I'm going to be there no matter what, because it's just what I do," Zanotti said, according to Motorcycle USA. "But the riders might not be there if they can't make any money."

2015 MotoAmerica Schedule


Circuit of The Americas in Austin, Texas, from April 10-12

Road Atlanta in Braselton, Georgia, from April 17-19

Virginia International Raceway in Alton, Virginia, from May 15-17

Road America in Elkhart Lake, Wisconsin, from May 29-31

5 Barber Motorsports Park in Birmingham, Alabama, from June 12-14

Indianapolis Motor Speedway in Indianapolis, from August 7-9

New Jersey Motorsports Park in Millville, New Jersey, from September 11-13

Mazda Raceway Laguna Seca in Monterey, California, which is still TBD.

Another venue is expected to be added later in 2015.