Is Investing In A Motorcycle Or Scooter More Resourceful Than A Car?
Chaparral Motorsports
|
October 12, 2014
There are numerous people on the fence about purchasing a scooter or a motorcycle, but some are concerned over the efficiency of owning a bike versus a car, especially in larger cities. You can ask any motorcycle owner and they'll tell you how many people start conversations with "Nice bike - I'm considering one too!"

If you're considering getting a motorcycle or scooter to get around the city or to travel to work, there are just as many practical instances for a bike as there are impracticalities, World Wide Motorcycles reported.

The more riders the merrier, but for those still uncertain, here are a few tips to help bring some light toward investing in a scooter or motorcycle over a car:

Navigating Traffic Is A Breeze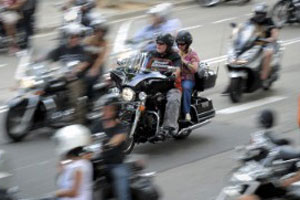 Motorcycles provide riders with faster transits to work, as they often can move through traffic gaps and stops, the source reported. Additionally, most motorcycles don't have gas tanks of more than a few gallons, which makes the cost of fueling more affordable. Motorcycles and scooters also take up much less space, which makes parking even in the highest-demand areas simpler.

On the other side, rain can derail any trip, where a car could easily still function. Motorcycles and scooters also take more sensibility and awareness while driving than a car. Riders have to look at all possible threats and driving conditions nonstop, while cars are more relaxing.

Spending Less At The Dealership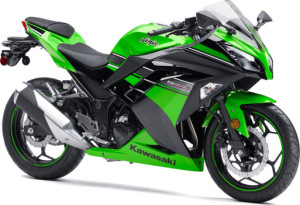 According to a Consumer Reports best value for cars list, the Honda Fit ranked No. 1 with a price tag of $15,425, and the Toyota Prius Four ranked No. 2 at $23,215. However, in a 2013 Popular Mechanics list of the "10 Best Buys in 2013 Motorcycles," the Kawasaki Ninja 300 was the No. 1 ranked bike at $4,799.

Whether it's a new model or used, purchasing a motorcycle has significantly cheaper upfront costs than a car and two wheels will often be extremely cheaper to insure versus a car.

More Affordable Maintenance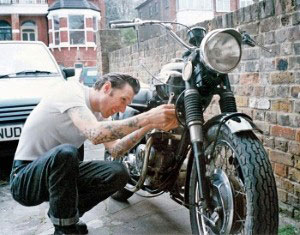 You Motorcycle, a lifestyle and maintenance blog, explained that repairing a bike is absolutely necessary, but most replacements or repairs are needed just from neglect. By constantly cleaning, changing the oil and performing general upkeep, motorcycles can last much longer without going into the shop versus cars.

However, motorcycles call for more love and care than a car and neglecting repairs or cleaning can lead to serious problems. When most riders get a new bike, it's awfully hard for them to neglect their new baby since no one wants to ride a rickety or dirty bike.

Investing In Motorcycle Gear
Motorcycle gear
, such as helmets, jackets, boots, gloves, and goggles, is an important factor to driving a bike or scooter. These essential pieces of equipment can seem like a large investment, but riders will soon find out that purchasing the best gear for their bike will last just as long or if not longer than new tires, muffler, alternator or even speakers on a car.