Classic Harley Davidson Bike Found 42 Years After Going Missing
Chaparral Motorsports
|
October 11, 2014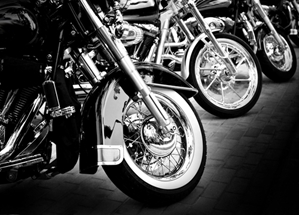 The California Highway Patrol, National Insurance Crime Bureau and the U.S. Customs and Border Protection made a huge discovery at a Los Angeles-Long Beach seaport when they found a classic Harley Davidson that had been missing for 42 years, ABC affiliate KABC reported.

The 1952 Harley-Davison Hydra-Glide was originally stolen in 1972 in Charlotte, North Carolina, from local police officer Edgar Johnson. However, his son, Edgar Johnson JR., received news that his father's bike had been recovered before being shipped to Australia.

"Words can't describe how I'm feeling today," Johnson told KABC. "It's wonderful."

Johnson's father passed away four years ago, but his son was extremely excited to see part of his childhood and his father returned to him, the source reported.

The classic Harley-Davidson bike was returned completely intact, which is extremely rare for these instances when usually just parts are discovered after 40-plus years of a motorcycle missing, CNN Money reported.

"My dad would be tickled to get it back if he was still alive," said Johnson, according to the source. "I miss my dad so much. This is like a piece of him is coming back home."

Many Happy Returns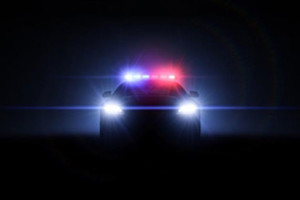 The motorcycle was in near-mint condition and has an estimated worth of $24,000, the U.S. Customs and Border Protection reported. The bike was originally green when it was stolen out of the Charlotte backyard and now has since been painted yellow.

Johnson said he will take the bike home and display it for the public at auto shows, KABC reported. Many of the officers that were working on the case were happy to see the bike return home to its rightful owner.

"You know, this is part of their history and when they get this stuff back, it's like reliving their youth, so it's amazing to us," Lou Koven, a special agent with the National Insurance Crime Bureau told the source.

Johnson thoroughly thanked all of the officers that worked on the case and put effort in bringing the cruiser back home. Johnson added that he knows his father would have been extremely grateful as well to get the bike back especially since he always said he regretted never being able to track down his stolen motorcycle, the source reported.

"I actually love this part of the job, especially when it's a happy ending like this, and it's not in pieces," said Michael Mareta, an investigator for the California Highway Patrol.