2015 Rockstar Energy Husqvarna Factory Racing Team Roster Announced
Chaparral Motorsports
|
October 10, 2014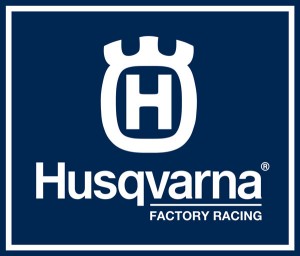 Jason Anderson, Martin Davalos, Zach Bell and Zach Osborne to carry iconic Husqvarna brand back into AMA Supercross and Pro Motocross in 2015
Since the May 2014 announcement of Husqvarna's return to AMA Pro Racing, the newly formed Rockstar Energy Husqvarna Factory Racing Team has been busy assimilating a full roster of riders to compete in the upcoming 2015 AMA Supercross and Pro Motocross Championships. Husqvarna is now proud to announce that Martin Davalos, Zach Bell and Zach Osborne have joined reigning 250 West Supercross Champion Jason Anderson on the Rockstar Energy Husqvarna Factory Racing Team.

"We are excited to return this iconic brand to the highest stage of motorcycle racing," said Husqvarna Motorcycles North America President, Jon-Erik Burleson. "2014 250 West Supercross Champion Jason Anderson was a great start, and we now have a full team of riders for the upcoming season, each of whom is capable of wins and championships. If you are one of those many fans that loved Husqvarna back in the day, this will be that special year we have all been waiting for."

Since the start of its new generation, Husqvarna Motorcycles has celebrated success in many major national championships, but the brand's return to AMA Supercross and Pro Motocross remains a major initiative of the company worldwide.

[caption id="attachment_34198" align="alignright" width="300"]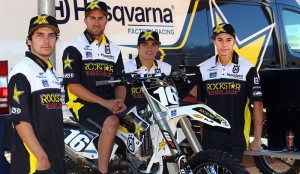 2015 Rockstar Energy Husqvarna Factory Racing Team[/caption]

"One of the largest and most important chapters of Husqvarna racing history was written in the U.S.," said Head of Husqvarna Motorsport, Robert Jonas. "To this day, the Husqvarna brand has a significant connection to a large number of fans in America. We believe it is absolutely vital for a brand with such history to return to racing at this level. The announcement of the Rockstar Energy Husqvarna Factory Racing Team and its outstanding line of riders signify the start of Husqvarna's newest chapter of U.S. motocross and Supercross racing - one we are extremely excited about."

Husqvarna's return to the height of pro racing, and the formation of the new team is also a momentous occasion for the crew at Rockstar Energy, as title sponsors of Husqvarna's factory Supercross and Pro Motocross efforts.

"I speak for all of us at Rockstar Energy Drink when I say that we are thrilled to be a part of the return of such a legendary brand like Husqvarna," said James Hanson, Motocross Manager for Rockstar Energy Drink. "I truly believe this is something fans of all ages can get excited about. From youngsters who look up to Jason Anderson, all the way to those who grew up in the era of riders like Torsten Hallman."


Dave Gowland and Bobby Hewitt of the Rockstar Energy Husqvarna Factory Racing Team constructed the roster of racers that will represent Husky in 2015. They are both eagerly anticipating the upcoming season, and share in the historic sentiment of Husqvarna's return to AMA Pro Racing.

"Today begins a new chapter here at Rockstar Energy Racing and Husqvarna Motorcycles," said Team President Bobby Hewitt. "We fully understand the heritage of this iconic brand, and are excited about this opportunity that has been entrusted to us. We have the best team of riders, mechanics and staff. I really look forward to the upcoming season and to getting Husqvarna on top of the box again."

"The team has been provided with a platform of support that, to be honest, is a little overwhelming," said Team Manager Dave Gowland. "Having a great sponsor like Rockstar Energy Drink and now Husqvarna Factory Racing, provides the team with all the necessary components it needs to continue to win championships. We are finally in a great place that we can call home."

The Team
[caption id="attachment_34202" align="alignright" width="244"]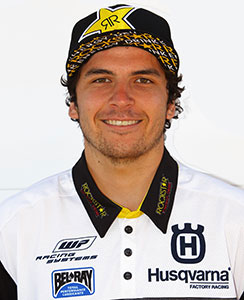 Jason Anderson[/caption]

Jason Anderson - #17
250 West Supercross Champion!
With a stellar 2014 season under his belt, New Mexico native Jason Anderson is looking forward to making the move to the premier 450 class in 2015. Anderson will be contesting the AMA Supercross Championship and the AMA Pro Motocross Championship aboard an FC 450. Look for some fireworks from number 17 in 2015!

"It's great to be part of bringing the Husqvarna brand back to Supercross," Anderson said. "I'm excited to be making my debut in the 450 class on a Husqvarna. We have a great program in place and we know we have the capability to win championships."

[caption id="attachment_34200" align="alignright" width="244"]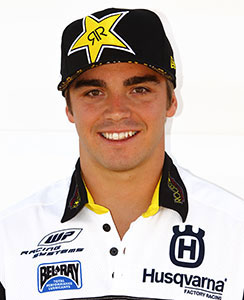 Zach Osborne[/caption]

Zach Osborne - #16
Zach Osborne has spent much of his Pro career competing overseas, with a British National Championship and 14 World Motocross GP podiums to his credit. Osborne is no stranger to the AMA Pro Racing ranks, and is looking forward to making a concerted effort in 2015, where he will be riding an FC 250 in Supercross and Motocross. Osborne will also be once again representing the U.S. in the ISDE, and will contest the upcoming 2014 Six Days aboard a Husqvarna.

"I'm excited to be part of the revitalization of the Husqvarna brand," Osborne said. "I know we have solid equipment and the necessary resources to win championships, so it made my decision to join the team simple and easy."

[caption id="attachment_34197" align="alignright" width="244"]
Marin Davalos[/caption]

Martin Davalos - #47
With nine pro seasons now under his belt, Martin Davalos is also an student of Rockstar Energy Racing, and is excited to make a return to his old crew. "I am really excited to be a part of Rockstar Energy Racing again," commented Davalos. "The goal for this year is to bring home the championship for my family and the Rockstar Energy Husqvarna Factory Racing Team. I believe I am in the best spot possible to achieve this dream of mine with the great support of the crew at RER. I'm a looking forward to the challenges and successes of the 2015 season."

Davalos will be racing the AMA Supercross season in the 250 class, and will make the step up to the premier class in the outdoors, racing an FC 450 in the premier class of the AMA Pro Motocross Championship.

[caption id="attachment_34196" align="alignright" width="244"]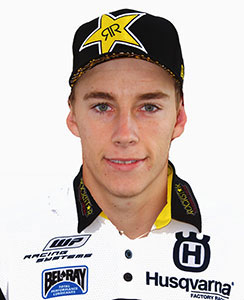 Zach Bell[/caption]

Zach Bell - #44
Young up-and-comer Zach Bell is the final member of the four-man Rockstar Energy Husqvarna Factory Racing Team. After an amazingly successful amateur career, having captured 89 amateur motocross titles, the 19-year-old is entering into his third year as a Pro. Bell and is looking forward to taking on the 250 ranks in both Supercross and Motocross.

"This is a great opportunity for me," Bell said. "I'm really excited to be a part of this new team and this important chapter in Husqvarna's history. It's a great team and I am looking forward to winning some races on the FC 250."

The Sponsors
Rockstar Energy Husqvarna Factory Racing is proud to have the support of its sponsors: Rockstar Energy Drink, Bel-Ray, Fly Racing, FMF Racing, Airoh Helmets, Horizon Hobby, Pro Taper, Rockwell, Dragon, GoPro, Dunlop, Galfer, Mechanix Wear, Gaerne, RK, Excel, Matrix, Hinson, WP Factory Services, Talon, Dubya, Neken and DT-1 Filters

Husqvarna Motorcycles. Tradition on two wheels since 1903.
Husqvarna Motorcycles are widely known and respected in the off-road world for a heritage of competition and numerous motocross and enduro world championships. Originally founded in Sweden in 1903, Husqvarna Motorcycles have been designed and manufactured in Mattighofen, Austria since 2013.
Husqvarna Motorcycles North America, Inc.
Husqvarna has continued to expand its professional race team to compete in AMA Supercross, AMA Pro Motocross, AMA National Enduro, GNCC, AMA EnduroCross, OMA Nationals, AMA West Hare Scrambles Series and AMA National Hare & Hound championships. Husqvarna team riders are competing aboard 2014 Husqvarna FC 450, FC 350, FC 250, FE 350, TC 250 and TE 300 models.
Source: Husqvarna Motorcycles

2015 Rockstar Energy Husqvarna Factory Racing Team Image Gallery
(Click for full size images)