Confederate's X132 Hellcat Speedster Blends Old-School Traits With New Designs
Chaparral Motorsports
|
October 3, 2014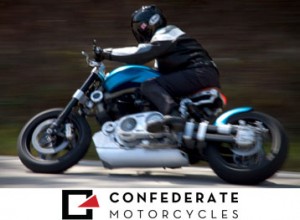 Confederate Motorcycles, a company that's made quite the name for itself in just over a decade of existence, recently released its latest model - the 2015 X132 Hellcat Speedster.

Never lacking ambition with its designs - whether for bikes or motorcycle riding gear - Confederate has redesigned its Hellcat model in a streamlined fashion without compromising on its core tenets of energy and spirit embodying "The American Way." Priced at $65K, the hand-built, CNC-machined Speedster weighs just 500 pounds and boasts a maximum output power of 121 horsepower, along with 140 foot pounds of torque.

The design remains sleek and understated, with carbon-fiber design influencing every corner of the bike - from the BlackStone Tek wheels, which are sporting [mageProductLink sku="335-10431" title="Metzeler ME880 Marathon XXL Rear Tire"]Metzeler ME880 Marathon tires[/mageProductLink], to the three-gallon fuel tank. Designed in-house by Pierre Terblanche, the updated model shares many of its predecessors' traits but features a noticeably fresh solo, leather-wrapped seat and LED headlights. Dual Beringer 4 piston-machined monobloc Aerotec radial calipers make steering simpler and more intuitive.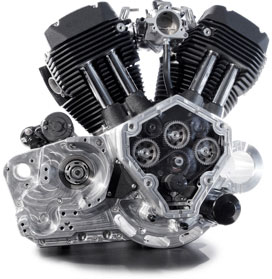 As Confederate Motorcycles explains on its website, the design succeeds in achieving a classic look in a modern, efficient manner. The result is the marriage of traditionalism and cutting-edge advancements.

"This new case unites America's best V-Twin technology and America's superior powertrain technology into a singularity," reads the company site. "Although this material selection and craft methodology is expensive, it is simply the best approach for maximizing quality and creating an heirloom experience. Simply put, the X132 Hellcat Speedster is the perfect fusion of power, strength and beauty."

Riders can reserve their bike through the Confederate Motorcycles online store or via a range of retailers. With the former method, an upfront deposit secures the reservation and initiates the pre-production of the next personal model.

Confederate X132 Hellcat Speedster Image Gallery
(Click for full size images)