North American Release Of Kawasaki Ninja H2 At AIMExpo
Chaparral Motorsports
|
October 1, 2014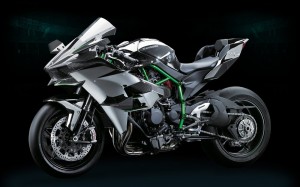 Recently, Kawasaki Motors Corp. U.S.A., announced its partnership with the American International Motorcycle Expo, which will be in Orlando, Florida, at the Orange County Convention Center. The motorcycle expo will feature the North American debut of the brand-new and revolutionary Kawasaki Ninja H2, among the company's other 2015 bikes.

Kawasaki officials said the bike is named after the classic and innovative Mach IV H2, which was created in 1972. The Mach IV was notorious for its high speeds and "raw power," which Kawasaki wanted to embrace in its recent sport bike.

Not Even Legal For Public Streets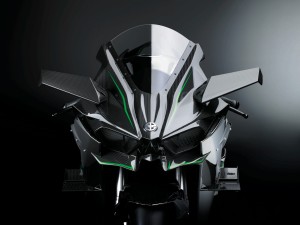 The company is known for its intense and high-performance motorcycles, and the latest model is being called a "hyperbike" by Kawasaki because of its intense speed. The bike is so powerful that it's actually illegal to ride on public streets and was specifically made for the racetrack - lacking practically every sport bike part required for street riding.

The motorcycle contains a supercharged engine that has a power output of roughly 300 horsepower, but has a slick and compact frame, Fox News reported. According to the source, the bike has a 998cc in-line four-cylinder compact engine that makes the vehicle extremely lightweight.

The design leaves off turn signals and rear view mirrors, and is also built with slick-version racing tires. According to Cycle News, the motorcycle company looked for outside help from Kawasaki's Aerospace Company, which helped form the carbon-fiber winglets on both the upper and lower frame.

North American Debuts At AIMExpo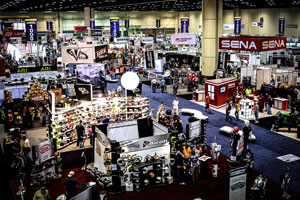 "It's clear that AIMExpo provides the sort of grand stage Kawasaki is looking for to reveal such a groundbreaking product like the Ninja H2, in addition to other key products coming to the marketplace in 2015," said Kevin Allen, manager of public relations and brand experience for Kawasaki, according to the AIMExpo press release. "The Ninja H2 is just one piece of the collective effort we are bringing to the show in October and it's the first of many exciting announcements we plan to make regarding our first year of involvement at AIMExpo."

Larry Little, the vice president and general manager of Marketplace Events Motorcycle Group, explained that Kawasaki's showcase at the expo will bring excitement to the event, as many have waited months to see the new motorcycle from the company.

"In the past, domestic consumers could see new product online, but would have to wait months before the opportunity to see it in person in North America," Little added. "AIMExpo was created with these types of introductions in mind to generate excitement among retailers, consumers and the media."