Federal Government Considers Banning Passengers In ATVs
Chaparral Motorsports
|
September 25, 2014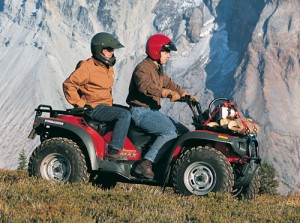 Having more than one rider on an ATV can be dangerous, and the Consumer Product Safety Commission is looking to put forth a ban on this practice.

The organization recently issued a request for more information on how to essentially prohibit more than one rider from riding in an ATV.

"Since the 1980s, the CPSC has addressed ATV safety through various activities, including rulemaking, recalls, consumer education, media outreach following fatal incidents, and litigation," said Todd Stevenson, secretary of the CPSC. "Despite these activities, ATV-related fatalities continue to be one of the largest categories of consumer product-related deaths. ATV safety, therefore, remains an ongoing Commission concern."

More Information Is Needed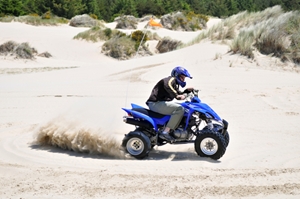 The request for information follows a three-year study by the agency that investigated ATV fatalities and injuries. Even when outfitted with the proper ATV gear for safety, riding an ATV can be dangerous. According to the data, passengers accounted for 25 percent of the injuries and nearly 10 percent of the deaths. In the three-year period, there were an average of 568 adults and 144 children killed. However, the CPSC wants more statistics on passengers riding in ATVs.

"Accordingly, this request for information (RFI) seeks information from stakeholders related to passenger use of ATVs," the agency said. "CPSC staff will use information gathered from this RFI to assist in developing recommended courses of action for Commission consideration as to whether a performance requirement to prevent passenger use of ATVs is appropriate."

The CPSC noted that there is little data surrounding passengers of ATVs, including their weight, age, and their gender.

"Where are passengers sitting or standing when riding ATVs?" the CPSC asked. "What, if any, data are available regarding why ATV drivers carry passengers and the reasons passengers ride ATVs?"

Essentially if this behavior could be curbed or stopped altogether, they believe it would ultimately lead to safer four-wheeling.