Overland Expo East Comes But Once A Year
Chaparral Motorsports
|
September 20, 2014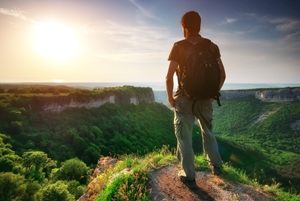 Adventurers from all walks of life will flock to Overland Expo East at Taylor Ranch in Fletcher, North Carolina. The event, held from Oct. 3-5, brings out people riding all different types of machines, from massive overland vehicles to custom ATVs. No matter how far away the expo is, that won't stop some people from getting there.

"I have wanted to attend this for a couple of years now and for my 50th birthday my wife and I and our two dogs drove 1,600 miles round-trip to attend your event," Tony Mazone wrote on the Overland Expo website. "I would highly recommend this to anyone who loves adventure travel. Everyone was so friendly and helpful and the variety of vendors was outstanding. I will attend again. This was a bucket lister."

So what is there to do at Overland Expo East? It's the ultimate camping and outdoor adventure event. There are more than 140 classes, workshops and roundtable forums for event-goers to enjoy. It's all about travelers getting together and sharing their experiences, helping others learn. There are experts, authors, videographers and people from all backgrounds in attendance. There are also plenty of products to purchase and learn about, as there are more than 100 exhibits.

A Look Back At Overland Expo West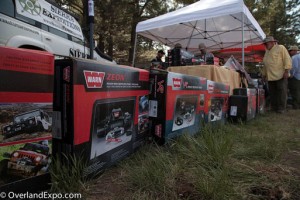 The upcoming event is one of two. There is also an Overland Expo West held in May at Mormon Lake Lodge, outside of Flagstaff, Arizona. Like the Overland Expo East, the West event featured exhibits, experts and a lot of fun, and of course, unique rides and individuals.

Event-goers were welcomed by the horses of Mormon Lake Lodge and were able to see all different types of campers and vehicles that transported them to the dried-up lake where they set up shop. From the debut of the 2014 Ram PowerWagon to a motorcycle rodeo, there was no shortage things to see at the expo, and the event in North Carolina should provide similar fun. There was even an off-road course that could be enjoyed on a personal vehicle, or if you didn't have one, Land Rover had one you could use for free.

Riders looking to get ready for their trek to Overland Expo East are encouraged to ride safely and in style. Gear is the ideal way. From helmets to boots, it's important to be well-equipped.