Scott Releases Limited-Edition Goggles For Breast Cancer Awareness
Chaparral Motorsports
|
September 18, 2014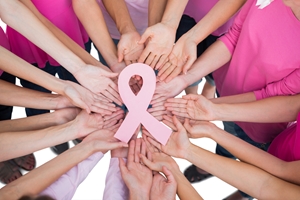 Breast cancer is the most common cancer in women, aside from certain skin cancers, according to the Centers for Disease Control and Prevention.

Scott USA is looking to do their part to raise awareness of breast cancer, announcing it has released a limited run of pink goggles. The company said it will generate $10,000 in proceeds, which will be donated to the Making Strides Against Breast Cancer organization.

"Scott Sports is happy to contribute to the cause during Breast Cancer Awareness Month," said U.S. Marketing Director Nic Sims. "We've been doing class-leading goggles for motocross riders and skiers since the 1970's, and we currently make all our goggles in-house, right here in Utah. So it's a good way for us to participate and show our support for breast cancer awareness," Sims concluded.

Hitting store shelves and expos across the country in October, the goggles, which are based on [mageProductLink sku="355-217782-3712041" title="Scott USA Hustle MX Goggles"]Scott's Hustle MX goggles[/mageProductLink], will have a retail price of $75. The all-pink goggles feature the latest technologies from the company, including chrome anti-fog coated lenses with UV protection donning a breast cancer awareness ribbon sewn into the strap.

Find The Pink Goggles At The AIMExpo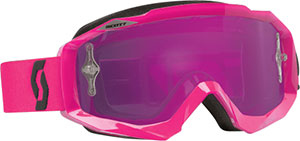 Scott pointed out that its limited-edition pink goggles will be available at the 2014 American International Motorcycle Expo, which will be held at the Orange County Convention Center in Orlando, Florida, in the middle of next month. The venue will feature some of the latest bikes and technology to hit the market.

"Trade attendees have access to the most comprehensive education and networking opportunities in the industry, view new products and connect with exhibitors and distributors, media receives world-class access to product launches and media amenities, and the general public receives a backstage pass to it all!" reads the event's website.

Events like the AIMExpo highlight just how important being educated and having the right gear are to motorcycling.