Sidi Insider Riding Shoes Keep You On Your Toes
Chaparral Motorsports
|
September 9, 2014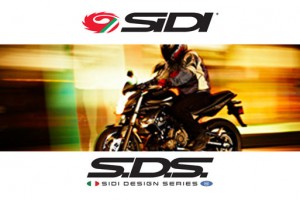 Whether we're talking about looking stylish or having a functional shoe that can be used for urban and suburban motorcycle rides, the [mageProductLink sku="043-2140-s-40" title="Sidi Insider Riding Shoes"]Sidi Insider Riding Shoes[/mageProductLink] will keep you on your toes.

With the Sidi name, you know you are getting a quality product that is synonymous with leading motorcycle gear.

"Thanks to this passion and a deep, intuitive knowledge of the business Sidi has become the market leader in cycling and motorcycle shoes," reads Sidi's website. "After half a decade, Sidi's unique balance of tradition and innovation, style and comfort, make Sidi sporting footwear exceptional in the industry."

The Sidi Insider Riding Shoes are designed by the company's engineering and design team. These shoes are everything you will want out of a riding shoe and more.

Practical And Stylish
[mageProductLink sku="043-2140-s-40" title=""]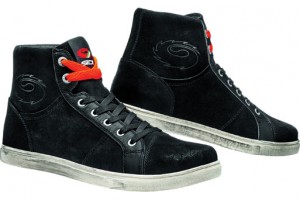 [/mageProductLink]Featuring upper material that is made of suede leather, the Sidi Insider Riding Shoes will give you that vintage look in a quality design. This look is sporty but still casual enough to wear around town. They feature a rubber sole, reinforced toe and malleolous, lace-up closure and molded removable insole. They come in either black or grey.

Whether you are heading on a long road trip to another state or just out to eat with a few friends, the Sidi Insider Riding Shoes are the ideal product. These shoes offer you a perfect solution to having a functional motorcycle boot that you can also feel comfortable wearing on or off your bike.

Safety is key when it comes to riding a bike, and these shoes will keep your feet secured to your bike. However, style is also essential to riders. Luckily, you get the best of both worlds with the Sidi Insider Riding Shoes: a practical motorcycle shoe that also happens to look great on you.