Fox Comp 8 Boots Have Everything A Rider Needs
Chaparral Motorsports
|
September 8, 2014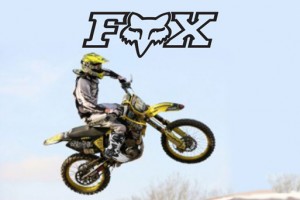 Having the right boots for a dirt bike is critical. Aside from a helmet, boots are the most essential pieces of safety equipment and riders shouldn't go without a good pair. Since there is no name more recognizable in motor sports than Fox Racing, their new [mageProductLink sku="12340-001-8" title="Fox Racing Comp 8 Boots"]Comp 8 motocross boots[/mageProductLink] are a solid choice.

Made to provide superior support and comfort, the Comp 8 boots are, bar-none, some of the best on the market. Their alluring design will win anyone over who is shopping for boots - something expected of Fox Racing - but once a rider tries them on, they'll know it's the right choice. Here are some features to the Comp 8 boots:



Instant comfort with little to no break-in required

Rubber burn guard

Injection-molded calf guard, medial, shin plate and toe cap

Foam ankle support with suede heel

Fox Duratac outsole

Fox Racing Comp 8 Boots
[caption id="attachment_33731" align="alignright" width="300"][mageProductLink sku="12340-001-8" title=""]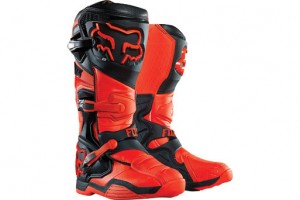 [/mageProductLink] [mageProductLink sku="12340-001-8" title="Fox Racing Comp 8 Boots"]Fox Racing Comp 8 Boots[/mageProductLink][/caption]

The Comp 8 boots are everything a rider would expect out of a company like Fox Racing: A stylish, durable design that provides unmatched comfort and safety. Fox credits its innovation to working with leading riders.

"It is through lessons learned through relationships with the best athletes in the world that Fox will continue to create and offer the finest lines of apparel and clothing available today," reads Fox Racing's website.

With superior quality in a great-looking product, riders will have everything they need out of boot. The Comp 8s come in black, red, or a combination of black/white or orange/black. Regardless of the color choice, these boots come with sleek metal hardware integrated throughout. Whether trekking through the mud on a long ride or hitting some jumps, riders are given peace of mind knowing their feet have the best possible protection.

Those shopping for a motorcycle boot are encouraged to not settle for anything less than the best. Fox Comp 8 boots are the way to go.