Attention Gold Wing Riders: Honda GL1800 Recall
Chaparral Motorsports
|
September 8, 2014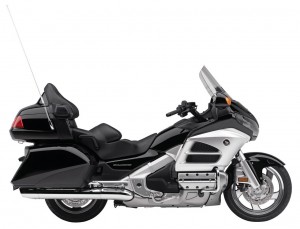 American Honda Motor Co., Inc. (Honda) is recalling certain model year 2001-2010 and 2012 GL1800 and 2001-2005 GL1800A motorcycles due to issues with the brakes. The total number of Gold Wings affected by the recall is 126,000. The cause of the recall lies within the rear braking system, specifically the master cylinder. The rear brake on these affected motorcycles may drag on the brake rotors after the brake has been released. This dragging can lead to excessive heat and potential fire, or could lead to brake lock-up, failure, or cause the rider to lose control of the vehicle, all of which can increase the risk of a crash.

This is the second time some of these motorcycles have been recalled for this issue, in December 2011 Honda issued a similar recall. As of this past July 24, the company had received some 533 rear brake related complaints.

The remedy for this issue has not been determined. Honda will send owners an interim notification describing how to inspect their motorcycle for rear brake drag. A second notification will be sent when a remedy is available. The recall is expected to begin in September 2014. Owners may contact Honda customer service at 1-866-784-1870. Note: Motorcycles that were remedied under recall 11V-567 for rear brake drag must have their motorcycles remedied again under this campaign.

Owners may also contact the National Highway Traffic Safety Administration Vehicle Safety Hotline at 1-888-327-4236 (TTY 1-800-424-9153), or go to www.safercar.gov.