Skully Unveils High-Tech Motorcycle Helmet
Chaparral Motorsports
|
August 30, 2014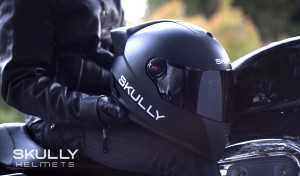 Helmets
are getting more technologically advanced these days, keeping riders safer and more comfortable. The most recently released high-tech helmet comes from Skully.

The helmet manufacturer recently unveiled its new AR-1 helmet, which allows riders to see what's behind them and in their blind spots without having to turn their head. Not to mention, the helmet also displays other important information including fuel levels, speed and whether someone is calling a rider's phone.

"We believe technology should eliminate distractions," reads the company's website. "It should remove blind spots. It should provide you direction when you want it, and help you focus your attention back where it belongs - on the road ahead."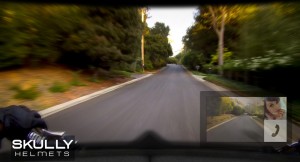 The helmet connects via Bluetooth to both iPhone and Android devices, giving riders voice control, GPS navigation, speakers and a microphone.

"The AR-1 will introduce a new era in intelligent transportation by combining optics, intelligent vehicle systems and connectivity to deliver unprecedented levels of safety," said Skully founder and CEO Marcus Weller.

While the beta of the AR-1 debuted in last year, the company is now ready to put in on the market. Skully is currently taking preorders for the AR-1, at an introductory price of $1,399. However, the helmet will eventually retail for $1,499. Skully expects helmets will eventually ship in May 2015.

Already, there have been $730,000 in pre-orders, well above the company's initial goal of $250,000. There will also be a signature-edition version of the helmet available for $1,999, which includes hand-numbering and a signature from Weller.

Those who simply can't wait for May 2015 for the Skully AR-1 to come out do have another option. The company said a prototype of the helmet can purchased and will ship in February. However, that model will cost a pretty penny - $25,000.