US Supermoto Of Nations Team Announced
Chaparral Motorsports
|
August 29, 2014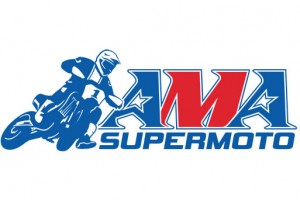 The American Motorcyclist Association recently revealed the riders of the U.S. Supermoto of Nations team, which will compete in Cremonda, Italy. Riders Gage McAllister, Monte Frank and Johnny Lewis will all compete for the red, white and blue at the upcoming event. Eric Stump and Brandon Ward will serve as alternates and be on site in Cremona.

AMA Track Racing Manager Ken Saillant said he was excited about motorcycling's resurgence in America, adding that sending riders to an international location to represent their country will only attract younger fans.

"It's been an amazing season racing the FIM North America Supermoto Championship Series so far with nine of 10 moto wins, and to now get the chance to represent the United States at the FIM Supermoto of Nations against the best in the world is going to cap off this awesome season," said Lewis. "I'm looking forward to teaming up with the other riders selected and putting in a great effort representing the USA."

The excitement was not limited to Lewis either, as Frank noted he was honored to be selected on the first U.S. Supermoto of Nations team.

"I've been racing Supermoto since 2006, so it's good to still be around and get the opportunity to do this," he said. "The guys over there in Europe are super fast, so we're looking forward to a great challenge. I've been going to Europe to race the last three years now, and everyone seems to take the sport just a bit more seriously over there, while over here in America, we're still getting back up to speed. They might be a little bit more prepared in that sense, but Supermoto competition in the United States has definitely improved leaps and bounds with the new AMA series this year."

Frank added that this group of riders will be able to hang with the Europeans, as riding in the U.S. is "starting to get better rider turnout."

Even the two alternates, Ward and Stump, couldn't contain their excitement about the upcoming event. Both said they were happy to be a part of the first official U.S. team and looked forward to the opportunity of competing.

Riders inspired by the Americans competing in Italy are encouraged to tune into the event, which will be held Oct. 12.