Kawasaki Shows Support For Ocean Conservation
Chaparral Motorsports
|
August 14, 2014
[caption id="attachment_33309" align="alignright" width="300"]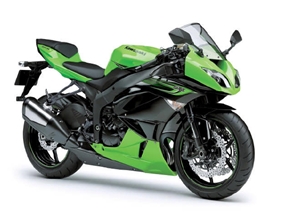 Kawasaki is donating a Ninja sportbike for auction.[/caption]

The ocean is essential to our way of survival, and every attempt to conserve it can make a difference. With that in mind, Kawasaki recently announced that it is donating a Ninja 650 sportbike for auction at the Oceana SeaChange summer party. Attendees of the event include Sheryl Crow, Ted Danson and this year's special guest, Leonardo DiCaprio, all of whom are past supporters of ocean conservation.

"Kawasaki is proud to support such a worthy cause that won't simply affect our lives, but it will impact our children's lives and the lives of their children," says Chris Brull, Kawasaki Marketing Communications Director. "Ocean conservation is a critical and vital cause and every little bit counts."

Oceana has done great things for ocean conservation in the past, including protecting Sperm Whales from California Fisheries and upholding shark-fin bans. As the group continues to strive for the better utilization and conservation of our oceans, Kawasaki thought it could pitch in and help.

The auction is set to take place Aug. 16, 2014.

Oceana is the largest international organization focused totally on ocean conservation. Their scientists work closely with economists, advocates, lawyers and many others to achieve tangible improvements for the ocean.