Arai Pro Shade System Is A Great Addition To Motorcycle Helmets
Chaparral Motorsports
|
July 11, 2014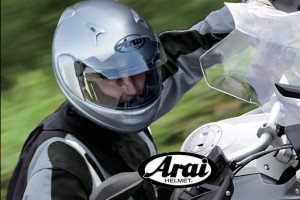 Arai Helmets
is a leading manufacturer of handmade full-face motorcycle helmets. For the last 60 years, Arai has focused on improving safety and performance on motorcycles with their helmets. And in its latest announcement, Arai has done just that. The all-new [mageProductLink sku="381-0479" title="Arai Pro Shade System"]Pro Shade System[/mageProductLink] will provide riders with peace of mind on the road, knowing they have a quality helmet.

As glare is a primary issue for riders, Arai figured out a way to deal with blinding light. The Pro Shade's visor minimizes the glare from overhead and by lowering the shield, a rider can reduce the amount of light entering the helmet. Arai notes that when the sun is on the horizon, glare can be at its worst, but with this system, riders don't have to worry.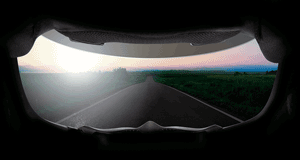 And best of all, riders don't have take their hands off the handlebars to adjust the Pro Shade System. All they have to do is lower their head and the visor can easily be positioned to stop glare.

"We're very proud of the new Pro Shade System," said Brian Weston, managing director of Arai Helmet, Inc. "It provides features our customers have asked for, plus additional benefits we're sure they'll love, all without limiting an Arai helmet's most important function: rider protection."

Other Benefits To This Visor
[mageProductLink sku="381-0479" title=""]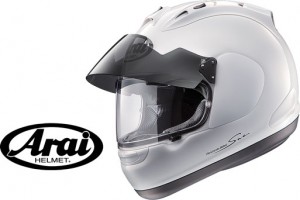 [/mageProductLink]So what are these additional benefits Weston is referring to? The Pro Shade System "adheres to the company's legendary obsession with rider protection," according to Arai. In addition to ensuring a driver is safe, the helmet also features a MAX-V Brow Vented shield. Arai notes that this not only helps with vision but also ventilation. In addition, an intelligent locking system ensures a visor never falls unexpectedly.

What's more is that riders with a current Arai helmet and an SAI-type shield system won't have to buy a new a whole new helmet. All they have to do is transfer the Pro Shade System onto their old helmet and they are ready to ride. This easy-to-use visor can be installed to any Arai full-face helmet that uses an SAI-type face shield in a matter of seconds.

Riders looking for the best combination in safety and functionality are encouraged to look into the Pro Shade System. From preventing glare to keeping their noggin safe on a ride, Arai has riders covered with the Pro Shade System.