Shoei Vs Kabuto Helmets
Chaparral Motorsports
|
June 13, 2014
|
Last Updated: September 4, 2020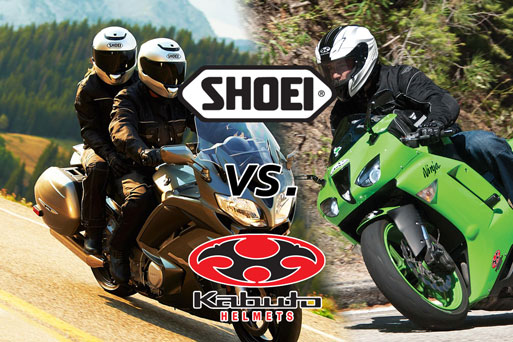 Both Shoei and Kabuto are Japanese motorcycle helmet makers, producing quality products for the motorcycle racing world and beyond. Either product is likely going to be a hit with a consumer, but when it comes to choosing between the two, how does a rider begin to decide?
These two companies are sure to offer riders safety, comfort and stylish design. And while the cut-and-dry answer of which of these two helmet makers is better will be based on personal preferences, riders should know that the two still have some differences.
Shoei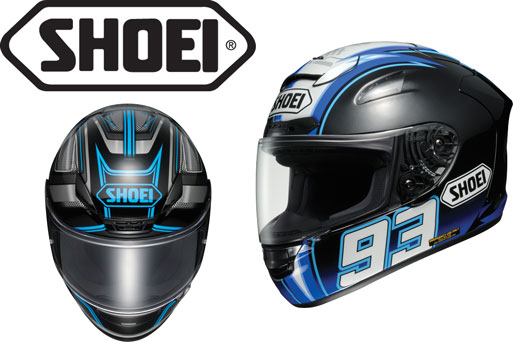 Founded in Tokyo, Japan, in 1959, Shoei has watched motorcycle riding evolve over the years. This has enabled them to innovate and change right along with the sport.
"With safety, comfort, and passion in mind, product development takes customer wishes, the demands of the market, and new trends into consideration," reads the company's website. "Although safety and functionality always play the dominant role, the design aspect is never neglected. This special combination of perfect functionality and unique design is testimony to the passion that motorcycle riders all over the world experience."
When designing a helmet, Shoei will put it through a number of tests in order to see if it's road-ready. Decades ago, Shoei invested in a wind tunnel to help with building more aerodynamic helmets, testing wind resistance and other factors like ventilation. This rigorous testing has allowed them to maintain their high standards over the years. And to confirm the wind-tunnel testing, the company then takes the helmet to the track for a test ride. Shoei will use various types of motorcycles to determine if a helmet is suitable for a long ride on any bike.
Kabuto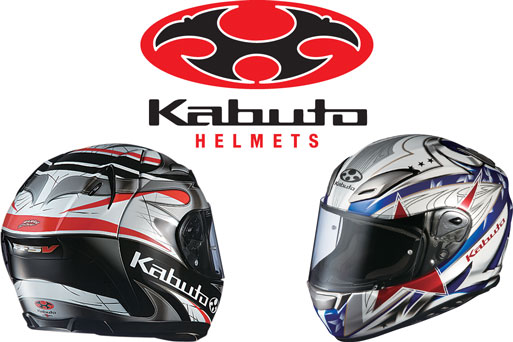 Founded in 1982, Kabuto has climbed to the top of helmet making in Japan in just a few decades.
"Originally a Kabuto was a helmet used by the well-known and respected elite class of Samurai fighters," reads Kabuto's site. "Today Kabuto still stands for the same core values that applied in the past: strength, skills, and quality. As one of the leading helmet manufacturers in Japan, these important values can be found in all our products today, although we believe that even the best can always be improved. This is the unwavering 'Quality of Heart' in Kabuto craftsmanship."
Kabuto prides its helmet design on a Top Aero-Ventilation System and a Wake Stabilizer. So what are these?
"The Top Aero-Ventilation System improves the airflow effectively, and discharges humid air inside of the helmet to the outside by the 'negative pressure,'" reads their website. "As a result, the inside of the helmet is comfortable in warm weather and under hard conditions such as racing or riding in traffic. The Top Aero-Ventilation System is equipped with a shutter function to allow adjustments of air intakes as desired to shut off cold air in winter and in wet conditions."
Like Shoei, Kabuto uses a wind tunnel to test its helmets. The information they gain from these tests is used to develop their patented Wake Stabilizer, which controls the air flow around the helmet and reduces loads while riding. This innovative design will ensure a helmet is aerodynamic while in motion and riders stay cool.
Kabuto notes that safety performance is the "ultimate objective" for their helmets. However, both Shoei and Kabuto comply with homologation, SNELL and DOT standards, which hold them to the utmost quality. Deciding between these two helmets can be a daunting task, as both are of the utmost quality. However, the devil's in the details and riders can find varying styles and performance traits that will help them make their decision.