Alpinestars Spartan Vented Textile Gloves Are Anything But Sparse
Chaparral Motorsports
|
June 5, 2014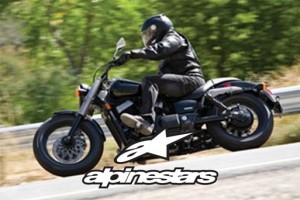 There are a number of critical pieces of motorcycle gear a rider should never go without. Helmets and jackets are likely the first things that come to mind, but what about gloves?

Motorcycle gloves are undoubtedly one of the most important accessories for a rider. They are the helmet of the hands, keeping a rider safe in the event of a crash. This essential piece of gear is a worthwhile investment, so riders are encouraged to choose a quality set of gloves.

A pair of motorcycle gloves should fit like a second skin. Whether a rider is on the highway or a racetrack, they shouldn't be worrying about their hands. Not to mention, if it's a hot day they shouldn't have to worry about ventilation, or if it's raining, they need to still be comfortable - not feeling like they are losing control of a bike. That's why choosing quality gloves is critical.

Alpinestars Spartan Gloves
[mageProductLink sku="020-3301-2279" title="Alpinestars Spartan Vented Textile Gloves"][mageProductLink sku="020-3301-2279" title=""]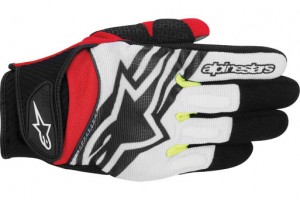 [/mageProductLink]Alpinestars Spartan Vented Textile Gloves[/mageProductLink] are the ideal choice for riders who want to look good while keeping their hands safe. These gloves come in four different colors, so riders are likely to find a suitable match for their bike and other gear. However, they offer so much more. Innovative features and design make these gloves a leading choice for riders looking for style and functionality.

As the warmer weather has finally arrived, riders are likely looking for accessories that won't cause them to overheat, and when it comes to gloves, nothing beats the Alpinestars Spartan Vented Textile Gloves. Featuring mesh throughout their construction, they allow riders to stay ventilated and comfortable during a warm weather ride. However, just because these gloves keep a rider cool doesn't mean they aren't tip-top when it comes to protection.

Safety Is Unmatched
[mageProductLink sku="020-3301-2279" title=""]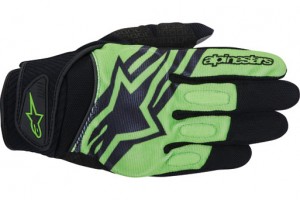 [/mageProductLink]These Alpinestars gloves aren't just comfortable and stylish - they are built to keep a rider safe. Featuring an internal knuckle protection, this design allows a rider to stay comfortable with a light feel to the gloves, all the while providing internal protection against impact. The Spartan Gloves also feature Clarino palm reinforcements for superior abrasion resistance. Any rider that has been in an accident - even with gloves on - knows the pain and damage that can be inflicted to the hands without gloves.

However, the protection doesn't stop there. The Alpinestars Spartan Vented Textile Gloves come with a reinforced landing zone and built-in foam padding. When it comes to finding the perfect balance between comfort and safety, there's nothing like the Alpinestars Spartan Vented Textile Gloves. Riders can have the confidence they need to stay on the road on a hot day, while also having the peace of mind that their hands will be safe if they happen to fall.

A neoprene cuff with Velcro flap closure allows for easy entry to these gloves and secure fastening. Riders will find that the design of these gloves is simple, but definitely not sparse. There are no extraneous parts, keeping a rider cooler, but protection is still there.

Comfort Is Key
[mageProductLink sku="020-3301-2279" title=""]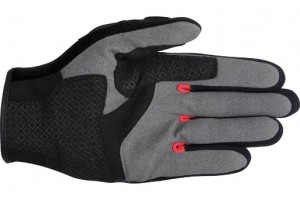 [/mageProductLink]Shopping for a glove doesn't have to be a daunting task when a rider knows what to look for.

While the safety and comfort balance of the Alpinestars Spartan Vented Textile Gloves are ideal aspects of a glove, riders will also want to assess the general construct of any product they are purchasing and see how it feels on their hand. Gloves are an important accessory and riders want to find some that suit their specific needs and fit properly.