Redline Proline Pitboss BMX Bike
Chaparral Motorsports
|
May 28, 2014
[mageProductLink sku="rl-156794" title=""]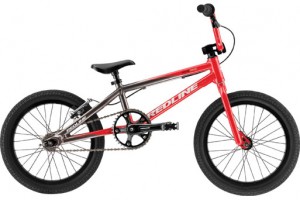 [/mageProductLink]BMX riders need a dependable bike that suits their needs. Back-flipping on one bike might feel completely different when compared to another bike, so it's critical to find one that has innovative technologies and is tailored to what they want out of a purchase.

Riders should look no further, as the [mageProductLink sku="rl-156794" title="Redline Proline Pitboss BMX Bike"]Redline Proline Pitboss BMX Bike[/mageProductLink] has a number of great features. The Redline Proline Pitboss BMX Bike is made with 100 percent 6061-T6 aluminum frame, with an integrated headtube. This lighter-weight metal makes doing tricks, not to mention simply riding the bike, easier.

Redline went above and beyond when considering the rider when they were building the Proline Pitboss BMX Bike. Even the handlebars are aluminum. Here are some other details that set this bike apart from the competition:



100 percent Chromoly, butted and tapered race fork

Redline mini aluminum hollow-point stem

16" Redline Specific 28h Alloy rims with 16 x 1.75 Kenda Kontact

tires



Redline specific BX1 linear brakes

The Redline Difference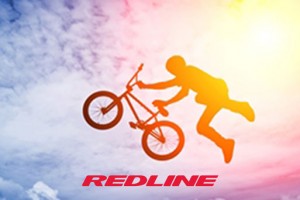 For more than four decades Redline has been manufacturing bikes. The company's founders started by welding motorcycles, but that soon evolved into focusing on bicycles.

The Redline Proline Pitboss BMX Bike, as mentioned above, has the Chromoly race fork. Bike shoppers might be asking themselves, what in the Samuel L. Jackson is a Chromoly race fork? This is the innovation that changed the bicycle industry forever. Redline created the first Chromoly fork in February 1, 1974. Instead of putting the heavy, bladed forks in their BMX bikes, Redline refused to use this out-of-date technology. Instead they developed the lighter-weight Chromoly forks, and to this day, have not stopped using them in their bikes - not to mention other bike makers followed suit.

When it comes to leading innovations, BMX shoppers should choose the Redline Proline Pitboss BMX Bike.