GIVI Monolock E450 Simply II Top Case Simply Stands Out
Chaparral Motorsports
|
May 27, 2014
[mageProductLink sku="012-e450" title=""]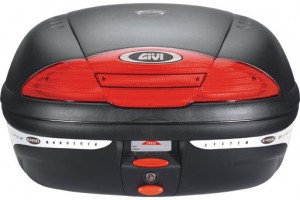 [/mageProductLink]Motorcycles have a limited amount of storage space, so riders turn to products like the [mageProductLink sku="012-e450" title="GIVI Monolock E450 Simply II Top Case"]GIVI Monolock E450 Simply II Top Case[/mageProductLink] to keep their gear safe.

This top case will fit seamlessly onto the back of motorcycle, adding not only style but also some much-needed storage space. Whether you are headed on a long road trip or just getting some groceries down the street, this top case is a necessity.

So when it comes to the GIVI Monolock E450 Simply II Top Case, what sets it apart from other motorcycle hard luggage?

Simply Stands Out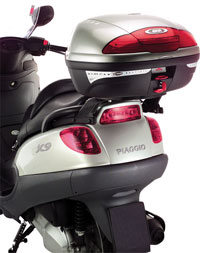 GIVI luggage is a notch above the rest, offering owners a number of features where other top cases fall short. The modern design of the GIVI Monolock E450 Simply II Top Case is made with polyproylene, helping it stand up against the harsh elements of Mother Nature. Aside from its attractive design, here are some other features that help the GIVI Monolock E450 Simply II Top Case stand out:



The GIVI Monolock E450 Simply II Top Case is the most spacious case in the Monolock range.

It's easy to open. With one turn of the key riders can quickly access their gear or even detach the case from its carrier.

It contains a wide reflector, helping a rider stay visible on the road.

In addition to the wide array of benefits, this top case will also fit up to two full face helmets. Riders can rest assured they will have enough room for all their gear with the GIVI Monolock E450 Simply II Top Case. It has a maximum load of 6.6 pounds with a maximum capacity of 45 liters. While all the features of this top case - like the fact that its easily detachable - make it great for any rider, the amount of space it provides is the primary reason it is a leading top case.

GIVI Hard Luggage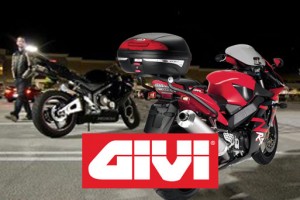 Motorcycle riders recognize the GIVI name, as it has been a leading accessories company for three decades. That means they know they are getting a quality product before they even try it out. GIVI's hard luggage is built to last.

And while this luggage is durable and will stand the test of time, it doesn't sacrifice accessibility or style. The E450 Simply II Top Case has a range of accessories, from a LED brake light kit to a backrest pad, to add to its functionality. It even comes with a universal fitting kit. Riders will not only have a place for their gear, but they will look great storing it and have quick access to anything they need while out on the road.