MSR Racing NXT Mission Motocross Gear Collection
Chaparral Motorsports
|
May 23, 2014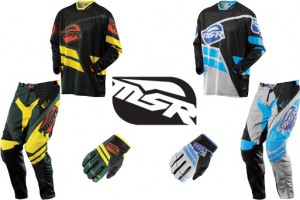 Motorcycle racing

gear
is a critical part of the sport. Riders want quality apparel not only to look stylish and help them perform better, but also to keep them safe. When it comes to meeting the needs of riders, the MSR Racing NXT Mission Motocross Gear Collection is a top choice. Consisting of a jersey, pants and gloves, this gear collection has everything a rider will need to look good while staying safe.

The MSR Racing NXT Mission Motocross Gear Collection comes in two different color combinations: One consists of black, yellow and green and another choice includes black, blue and grey. However, aside from the attractive look of both the options available to riders, there are a variety of other reasons they should choose the MSR Racing NXT Mission Motocross Gear Collection.

About MSR Racing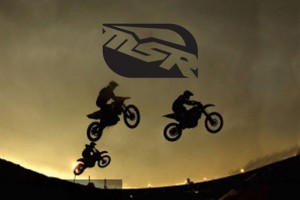 MSR Racing has been in the racing game since 1971, when it was founded by the motorcycle racer Malcolm Smith. Since then they have been a top innovator in the industry of motocross gear.

"What started off as a small accessory business importing throttle and brake cables is now an industry leading motorcycle apparel and hard parts manufacturer," reads the company's website. "MSR offers a complete line of riding gear, covering the motocross and off-road rider from head to toe with innovative designs and second to none performance. MSRHP is constantly progressing its line of revolutionary hard parts that make your bike perform better, last longer and look more stylish."

The latest innovative design from MSR comes by way of the NXT Mission Motocross Gear Collection. Released for the spring, this lightweight gear collection is perfect for staying cool on long rides.

The Jersey
[mageProductLink sku="335-2030" title=""]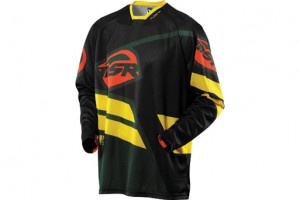 [/mageProductLink]Made from a lightweight 100% spun-poly construction, the [mageProductLink sku="335-2030" title="MSR Racing NXT Mission Jersey"]MSR Racing NXT Mission Motocross Jersey[/mageProductLink] makes it easy for riders to stay cool this spring. High temperatures can weigh heavily on rider. And as the spring is in full swing, many individuals are likely assessing their gear needs. With a comfortable and breathable design, this motocross jersey is an ideal choice for gear this spring. Here are some other features that make this jersey a perfect fit:



Articulated pre-formed arm assembly with lightly padded elbow panels

Comfortable technical design with Lycra dirt dam and DI rubber logo and heat transfer

NXT graphics featured throughout the design

The Pants
[mageProductLink sku="335-2016" title=""]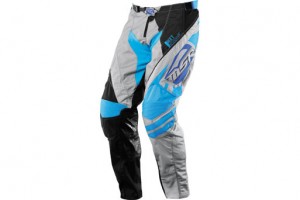 [/mageProductLink]While the NXT Mission Motocross is lightweight for comfort, the pants featured in the collection will still keep a rider cool, while also ensuring they are safe. For example, burn-resistant embossed leather inner knees will keep a rider from calling it a day early because of an injury. However, vented thigh panels will also make sure a ride isn't cut short from heat exhaustion.

Finding the perfect balance between safety and comfort, the [mageProductLink sku="335-2016" title="MSR Racing NXT Mission Pants"]NXT Mission Motocross Pants[/mageProductLink] are a top choice for riders this spring. These pants also feature a comfortable mesh liner, dual adjustable waist straps and a high-end ratchet-style belt closure, all adding to the innovative comfort of this product.

The Gloves
[mageProductLink sku="335-2040" title=""]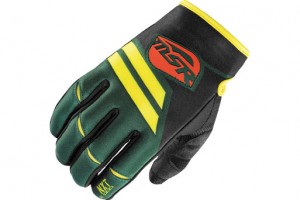 [/mageProductLink]Rounding out the collection are the [mageProductLink sku="335-2040" title="MSR Racing NXT Mission Gloves"]MSR Racing NXT Mission Gloves[/mageProductLink] - these gloves are an essential product to have while riding around this spring. Every rider knows how critical this aspect of a gear collection is, and MSR went above and beyond when designing this product. The streamlined and integrated cuff closure, along with an embossed and sublimated backhand give riders the comfort they need to go all day. Here are a few more features that set these gloves apart from the rest:



Synthetic leather palm with minimal padding and perforated vent holes

Silicone graphic on finger tips for positive lever feel

Stretch finger slits for comfort

MSR Racing NXT Mission Motocross Gear Collection Image Gallery
(Click for full size images)