Ocelot Sand Goggles Are Ideal For The Desert
Chaparral Motorsports
|
May 20, 2014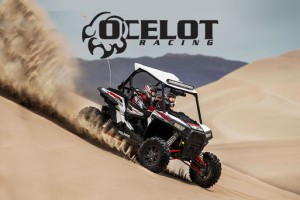 When you are out looking for your latest upgrades to your off-road riding gear, remember, your ensemble is not complete without a pair of [mageProductLink sku="124-5010" title="Ocelot Sand Goggles"]Ocelot Sand Goggles[/mageProductLink]. These high quality/low price sand goggles are a notch above the rest when it comes to practical, comfortable and stylish ATV riding gear.

A high-quality product at a low price, the Ocelot Sand Goggles are ideal for riding an ATV or dirt bike in harsh conditions. Where a rider might otherwise be subject to debris getting in their eyes, these goggles will give them peace of mind wherever they plan on taking their ride. When it comes to sand goggles, there is no better value than the one offered by Ocelot.

Riders will have confidence navigating tough terrain, and the ability of these goggles to keep the elements out of their eyes is one of their many features. Made from hard-coat, polycarbonate lenses, these goggles are built to last. They also feature a silicone-woven strap and lightweight, urethane-blend frame.

Style Meets Performance
[mageProductLink sku="124-5010" title=""]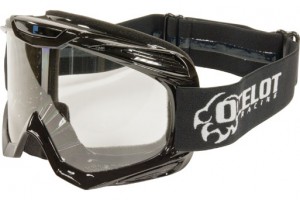 [/mageProductLink]While the Ocelot Sand Goggles are the ideal riding gear for keeping the elements away from eyes, they also look great. While clearly making a ride more functional, these goggles are also stylish, coming in a straight black and a combination black and pink colorway. Riders will have the confidence they need to take on any terrain, while looking good doing it.

However, when it comes to guarding against sand and debris, what sets these goggles apart? The Ocelot Sand Goggles feature an extra dense, closed-cell vent foam, which minimizes the penetration of sand or dust. This technology is what gives riders the confidence they need to head out to any location for a cruise. In addition to their sleek style and practical functioning, these goggles also feature plush, EO15 face foam, maximizing the comfort in a pair of goggles. These sand goggles come standard with a clear lens, but there is a tinted [mageProductLink sku="067-42000" title="Ocelot Sand Goggle Replacement Lenses"]replacement lens[/mageProductLink] available - as well as additional clear lenses.