Governors' Report: Motorcyclist Fatalities Fell 7 Percent In 2013
Chaparral Motorsports
|
May 7, 2014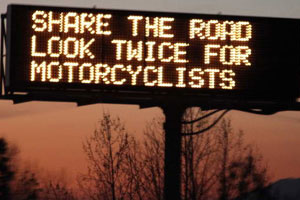 For the second time in five years, motorcyclist fatalities are projected to decrease, according to a report released May 6 by the Governors Highway Safety Association, the American Motorcyclist Association reports.

Dr. James Hedlund of Highway Safety North, a former senior official with the National Highway Traffic Safety Administration, authored the "Spotlight on Safety" report, which projects that the motorcyclist fatality total for 2013 will be 4,610, compared to 4,957 reported in 2012.

Compared with the first nine months of 2012, motorcyclist fatalities decreased in 35 states and the District of Columbia, increased in 13 states, and remained the same in two, the report states. All 50 states and the District of Columbia provided preliminary motorcyclist fatality counts for the first nine months of 2013, according to the governors' association press release.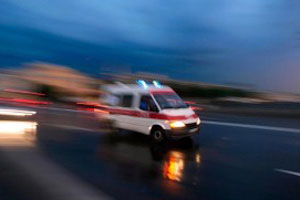 The GHSA reported 4,469 motorcycle fatalities in 2009, which represented a dramatic 16 percent decline from 2008.

"The decline in rider fatalities is encouraging news, particularly during Motorcycle Awareness Month when so many motorcyclists are riding," said Wayne Allard, AMA vice president for government relations. "And we hope that these reported declines signal a positive trend in rider safety on nation's highways.

"But the 'Spotlight on Safety' report is short on hard data regarding the factors contributing to the decline," Allard said. "That is why the AMA is helping fund a comprehensive study of the causes of motorcycle crashes."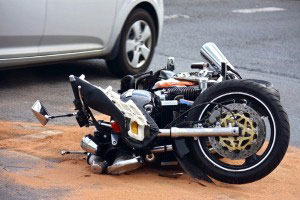 The motorcycle crash causation study is being conducted at the Oklahoma Transportation Center, an independent and well-respected research facility at Oklahoma State University in Stillwater, Okla.

Funding for the study comes from the AMA, the Federal Highway Administration and the NHTSA. A final report is expected in 2015.

The last major motorcycle crash study was completed in 1980, and it provided a wealth of data that has been used to develop training and strategies to help keep riders safer on the road. In the decades since, the traffic environment has changed enormously, prompting the AMA to begin campaigning for a new study several years ago and leading to the Oklahoma research.

The GHSA is a nonprofit group representing the highway safety offices of states, territories, the District of Columbia and Puerto Rico. Its members are appointed by their governors to administer federal and state highway safety funds and implement state highway safety plans.

About the American Motorcyclist Association
Founded in 1924, the AMA is a not-for-profit member-based association whose mission is to promote the motorcycle lifestyle and protect the future of motorcycling. As the world's largest motorcycling rights and event sanctioning organization, the AMA advocates for riders' interests at all levels of government and sanctions thousands of competition and recreational events every year. The AMA also provides money-saving discounts on products and services for its members. Through the AMA Motorcycle Hall of Fame in Pickerington, Ohio, the AMA honors the heroes and heritage of motorcycling. For more information, visit www.americanmotorcyclist.com.