Tips To Buying A Motorcycle
Chaparral Motorsports
|
May 5, 2014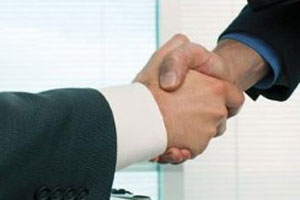 Buying a motorcycle
can seem like a daunting task, especially if you don't have enough savings or you have a few blemishes on your credit report. However, with a little work and planning, the dream of owning a bike can come true.

The open road, wind in your hair and the pride of having a motorcycle of your own are likely enough to convince you to make a purchase this year. While you will want to decide what type of bike you want, not to mention what it's going to look like, you'll first need to prepare yourself for what is going to be a large purchase.

Get A Copy Of Your Credit Report
First things first, you'll want to know exactly where you stand financially. And that doesn't just mean how much money you have in the bank. It also depends on your credit history. For someone looking to finance a bike, a lender will assess their credit report to see if they are a trustworthy borrower. Therefore, if you are interested in buying a motorcycle, it's a good idea to get a copy of your credit report first, then take any steps you can to improve it. Here are some tips on how to do that:



Once you get a copy of your credit report, you'll want to check it for errors. A mistake in a credit report is an all-too-common occurrence, so it's important you pay close attention. If you do notice an error, notify a crediting bureau.

After you've reviewed your credit report, you will want to pay down any debts with the highest interest rates, if possible. This will stop you from taking on more debt and help improve your credit score.

Make a habit out of tracking your finances on your credit report and you'll be in a better position to buy a motorcycle in the near future.

Find The Right Bike For You
There are a variety of different motorcycles to choose from - street bikes, cruisers, sport motorcycles - so it's important to know what you want.

"One of the biggest mistakes is buying a bike that's cool as opposed to something that properly fits your needs," Steven Balduzzi, who has been riding motorcycles for more than 30 years, told Bankrate.

For example, if you are planning on using the bike for long commutes, you'll want a cruiser. They have a number of features for rider comfort, like saddlebags, wind screens or back rests. Not to mention, a sport bike can be uncomfortable if you are riding for a long period of time. While this step in the buying process might take some work, researching your purchase is the fun part.

Don't Forget To Factor In Extra Costs
Like buying a car, you have to consider the total cost of owning a bike. While things like gas mileage aren't likely as big a concern when buying a motorcycle, you will still want to factor in insurance costs. And again, the type of bike you choose can make a big difference on insurance costs. A sport bike costs more to insure than a cruiser, as they tend to claim more accidents. However, an off-road bike - which might seem expensive to insure - is actually quite cheap because the risk of hitting another motorist is diminished.

It addition, you'll likely need to purchase motorcycle accessories and riding gear. Whether it's a helmet or a set of off-road tires, there's more going into a motorcycle purchase than meets the eye, so it's important to prepare for all the costs associated with it.