LS2 MX456E Motocross Helmet Offers Safety And Functionality
Chaparral Motorsports
|
April 30, 2014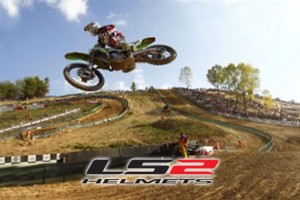 When it comes to motocross competition accessories, there is nothing like the LS2 MX456E Helmet. Riders will notice the advanced quality of this product once they see this helmet. However, once they put it on, they'll realize that comfort and safety can easily coexist.

A helmet is the most important piece of gear a motorcyclist will purchase as it protects the head and face from potential injury. The importance of this equipment can't be overstated. However, while riders want protection, they also want functionality. Where a helmet might be the safest on the market, it might be uncomfortable or hard to see out of. That's why the LS2 MX456E Helmet is the ideal product for riders, as it provides the perfect balance between safety and performance.

Deceptively Light
[mageProductLink sku="371-456e-1001" title=""]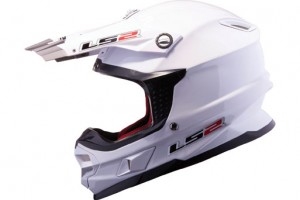 [/mageProductLink]Riders will recognize the difference of the LS2 MX456E Helmet once they put it on. This helmet features ultra lightweight, tri-composite fiberglass shell construction. So while this helmet will protect the head and face, it won't weigh a rider down. It also features a wide eye port that will easily accommodate most of the popular brands of goggles. Aside from the lightweight design and durable construction, this helmet is comfortable and won't constrict riders. The LS2 MX456E Helmet comes with a built-in air pump fit system throughout its comfort liner to ensure the helmet fits perfectly to a rider's head. With a few pumps, the helmet becomes the ideal size for any rider.

Interior Comfort
[mageProductLink sku="371-456e-1031" title=""]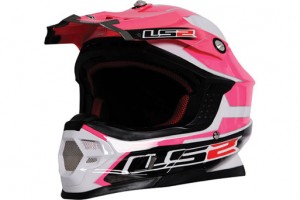 [/mageProductLink] This competition worthy MX gear from LS2 is even a notch above the rest when it comes to comfort. Featuring cheek pads that are cut from a solid block of high-quality foam using 3D laser technology, riders will find that the helmet not only fits their head perfectly, but they remain comfortable throughout an all-day excursion. In addition, the helmet's inner fabric wicks moisture, helping a rider stay dry and cool. Not to mention, this material is also odor- and bacteria-resistant and is completely removable. All a rider has to do is toss it in a washing machine and it will be clean for the next trip. From the time an owner puts this helmet on their head to when they throw it in the wash at the end of the day, the LS2 MX456E Helmet will astound a rider in its ability to combine safety and functionality.