April Is Check Your Helmet Month
Chaparral Motorsports
|
April 21, 2014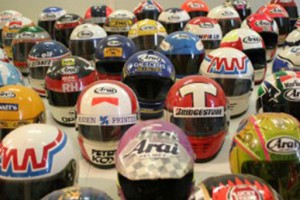 As the weather is warming up, motorcyclists will be hitting the road more and more. And as the riding season begins, Harley-Davidson is reminding riders to make sure their helmets are safe.

The motorcycle maker recently declared that April is Check Your Helmet month. Riders are encouraged to assess the state of their helmet, and if it's three to five years old or has suffered an impact, it might be time for a new one.

Here are a variety of things to look for:



Helmet manufacturers typically suggest replacing a helmet every three to five years, depending on use.

A helmet's protective features can be diminished by UV rays. Internal adhesive can break down, making the helmet not as safe as it once was.

Any exposure to chemicals - like cleaning fluids or even gasoline - can weigh heavily on the quality of a helmet. If it has been compromised by these materials, it might be time for a new one.

Even a minor crack in a helmet likely means it needs to be replaced. A helmet is designed for only one impact, so a crack essentially means its time is up.

Other Ways To Tell If A Helmet Is Safe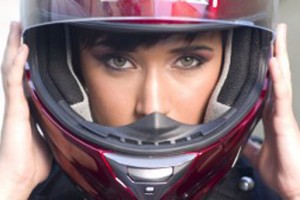 A helmet should fit snugly. It should sit squarely on a rider's head and shouldn't move around at all.

For those deciding if they have the right helmet, here are some things to consider:



Cheek pads should fit tightly to a rider's face without feeling uncomfortable.

On a full-face helmet, the shield should not touch a rider's nose or face.

There shouldn't be gaps anywhere inside the helmet.

As a helmet is the most critical piece of gear when it comes to ensuring a rider's safety, it's important to make sure it fits correctly and doesn't need to be replaced.