Scorpion EXO Eddy Vented Textile Jacket: Fashion Meets Function
Chaparral Motorsports
|
April 15, 2014
Just because you need to stay safe while you're motorcycling down the highway between cars or riding your cruiser around the town doesn't mean you can't look good while doing it. The [mageProductLink sku="033-12401-3" title="Scorpion EXO Eddy Vented Textile Jacket"]Scorpion EXO Eddy Vented Textile Jacket[/mageProductLink] won't just help protect you in case of an accident, but it will make sure you look good doing it.

Traditional Sport Bike Fashion...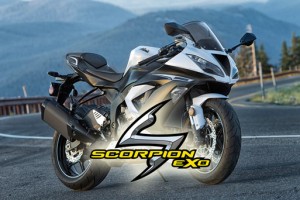 This motorcycle jacket has been inspired by the traditional sport bike look - clean lines and simple solid colors adorn the Eddy, bringing a streamlined, fast stylized look to your gear. Available in six color combinations, you can customize your motorcycle apparel to match your style.

Scorpion EXO created the outer shell, torso padding, and liner with perforations to ensure as much airflow as possible. The jacket is also piped with NightViz reflective material to make sure you're visible on dark roads or at night and has a lightweight full-sleeve AirGuard windproof lining that can be removed if when you don't need the extra chill protection.

...Meets Superior Function
[mageProductLink sku="033-12401-3" title=""]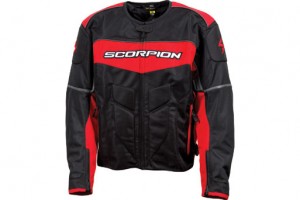 [/mageProductLink]While this gear looks good, most importantly, the Eddy will protect you in a wreck. It contains 600 denier nylon panels in the elbows and shoulders to provide abrasion protection. In addition this jacket sports Sas-Tec removable C.E.-approved SC-01/02 armor at the elbows and shoulders to keep you safe from injury. That's on top of a torso with padded panels and a back protector compartment with polyethylene foam padding - or you can choose to upgrade your armor inserts for full C.E. Rated protection.

Because there are two waist adjustment belts, you'll be able to make sure the Eddy fits you exactly how you want. The jacket also comes with a belt loop and pants attachment zipper to help you secure the jacket to your pants. And, with a 1-year manufacturer's warranty you will be guaranteed to be happy with your purchase.