Off-road Star Cody Webb Signs Title Sponsorship Deal With GEICO
Chaparral Motorsports
|
April 14, 2014
[caption id="attachment_31612" align="alignright" width="300"]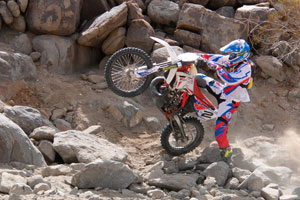 Cody Webb 2013 AMA EnduroCross - Beta 300 Two-Stroke[/caption]

When the 2014 GEICO AMA EnduroCross Championship, fueled by Monster Energy and presented by Lucas Oil, kicks off May 2 in Las Vegas, championship contender and multiple race-winner Cody Webb will be representing longtime series title sponsor GEICO on the racetrack.

Webb, a 25-year-old Northern California native, brings his talents on his Factory Beta motorcycle to the GEICO Motorcycle team with hopes of earning his first championship and taking the GEICO AMA EnduroCross Series to the mainstream.

"It's a great feeling to officially be on the GEICO team for 2014," Webb said. "GEICO's professional program in Supercross and Motocross is unmatched and I'm sure it will be no different with my team.

"GEICO has been the title sponsor of the EnduroCross series for years and they've been instrumental in raising the profile of the series and the sport. My focus will be to bring as much attention to EnduroCross and GEICO as possible, and the best way to do that is by winning races."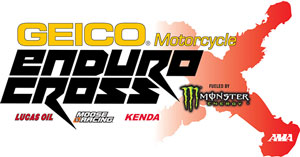 Off-road racing has been a big part of Webb's life since he was old enough to throw a leg over a motorcycle. Even though it's still early in his pro career, Webb has enjoyed success because of his natural riding skill perfected by hard work and facing the most technical competitions in the world head-on.

"I grew up riding in the Trials series where I feel like I really honed my technical skills," Webb said. "Since then, the past couple of years I have been transferring out of the Trials series and into off-road racing and extreme enduro full-time. The end of last year I started putting a lot of work into the GEICO EnduroCross Series. Thankfully, I came away with my first couple of wins in the series, and that really has me excited about this year.

"Things are progressing in my career and I have no intention of slowing down anytime soon. In fact, I hope to get my first championship this year with GEICO."

The EnduroCross Series will take Webb mainstream as he works for victories. Once again, he will be competing at the X Games Enduro X event in Austin, Texas, a competition that has brought two silver and two bronze medals in the past. Webb plans a fairly extensive schedule of one-off races as well.

[caption id="attachment_31611" align="alignright" width="200"]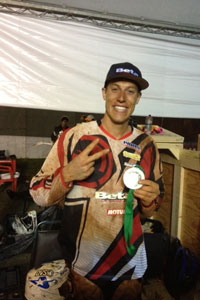 Cody Webb 2013 Brazil X-Games Enduro X - 2nd Place[/caption]

"I have competed in the X Games a few times and always enjoy it," Webb said. "With this being my first year with GEICO, we will mainly focus on the EnduroCross series including the X Games, but I'm sure I'll find some other events to race on my off weekends. I just love racing. Hopefully, if everything goes as planned after this season, we can take the team to more and more events.

"Being a part of GEICO now, they are such a professional program, I feel like it's definitely a step in the right direction for me and the sport as a whole. It increases my exposure, and it will bring exposure to the EnduroCross series all around the world."

Webb will unveil his new look May 2 during the GEICO AMA EnduroCross Championship, fueled by Monster Energy and presented by Lucas Oil season opener at the Orleans Arena in Las Vegas, the Friday before the Monster Energy Supercross finale, which also takes place in Vegas.

Source: EnduroCross