Get Down And Dirty With The 2014 KTM Scarp Prestige
Chaparral Motorsports
|
April 10, 2014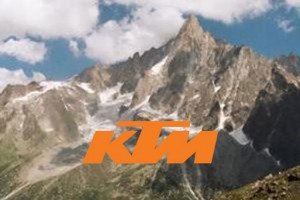 For many riders, KTM is at the top of the heap when it comes to dirt bikes. With a history of excellence in the industry and innovative designs - not to mention an eye-popping color - these orange machines have long been a staple of extreme riding. However, KTM doesn't stop its efforts there. In fact, the manufacturer has only worked harder to make itself into the model of consistency.

One of KTM's most recent creations is the [mageProductLink sku="ktm-794110108" title="KTM Scarp Prestige 27.5 Mountain Bike"]KTM Scarp 27 Prestige 2F[/mageProductLink]. This mountain bicycle offers a number of impressive qualities that make it a viable option for this competitive marketplace. Whether you're looking for a sturdy ride, comfortable experience, racing abilities or some combination of all of these qualities, the KTM brand likely offers something for you.

Features To Watch
[caption id="attachment_31396" align="alignright" width="300"]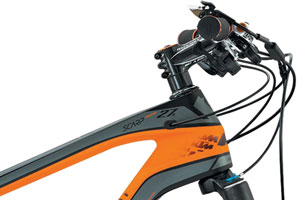 Internal cable routing for uncluttered appearance and reduced chaffing locations.[/caption]

There is a long list of characteristics that make the KTM Scarp 27 Prestige 2F a top choice for mountain bikers, and it all starts with the frame. Made from carbon materials, the bike is available in three different frame sizes, including 17 inches, 19 inches and 21 inches. Not only can you choose just the right size, but you can also take advantage of the stability and stiffness of carbon. That helps a rider remain secure despite the uneven terrain and potentially treacherous conditions that may be encountered.

Other key features that will definitely be appealing to some mountain bikers include the integrated post mount, downswing direct mount, internal cable routing and remote fork lockout. All of this is installed on a bike that only weighs 23.14 pounds.

Superior Riding Performance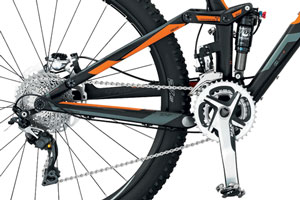 The KTM Scarp 27 Prestige 2F boasts many traits that create an excellent riding experience. Much of that can be attributed to the wheelset and its Pro Damping System II, which work together for smooth riding. KTM's PDS has a floating suspension that is ideal for adapting to any scenario, and it was designed to work with the air spring for the best possible results.

You're also able to adjust the bike using the Shimano XTR M980 2/10 shifters. The rear and front derailleurs are also from Shimano and can easily handle even the most intense riding. It's helped out by the wheels, which are DT Swiss XR-1501 Spline measuring in at 27.5 inches.

Ultimately, mountain bikes have to be able to withstand the rigors of some intense riding. Having a product that can meet this challenge while also providing optimum comfort, support and capabilities bikers have come to expect is difficult, but with options like the KTM Scarp 27 Prestige 2F, it is easier than ever to find a bike that can get the job done without busting a budget.

The Benefits Don't Stop There
[caption id="attachment_31394" align="alignright" width="300"][mageProductLink sku="ktm-794110108" title=""]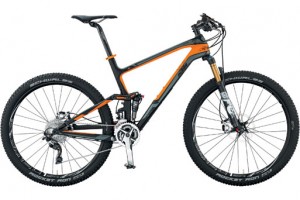 [/mageProductLink] 19" KTM Scarp 27 Prestige 2F Mountain Bike[/caption]

Of course, no one wants to sacrifice comfort when they're on a mountain bike, and with the KTM Scarp 27 Prestige 2F, they don't have to. The bike comes equipped with gear like a Selle Italia SLR XC Flow saddle, a Fox Float rear shock system and Shimano pedals. All of these features play into the comfortable nature of the bike, ensuring that riders can hold themselves steady in a variety of circumstances, whether they are racing or simply biking for recreational purposes.

You can also choose a bike size that fits with your body. The 19-inch KTM Scarp 27 Prestige 2F Mountain Bicycle is particularly popular and can be a great choice for anyone who wants to upgrade their mountain biking experience. With an excellent array of features, strong capabilities and plenty of other advantages, it is a prime mountain bike for adventurers ready to head outdoors.