3 Reasons Antigravity Batteries Are Your Next Investment
Chaparral Motorsports
|
April 10, 2014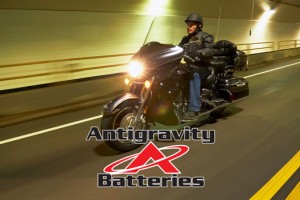 When you feel the urge to get on your motorcycle and embark on an adventure, little things like chargers for phones and GPS devices can be pushed aside in favor of thoughts about the open road ahead. Still, the last thing you want to encounter is a failing battery as you're smack dab in the middle of riding. Luckily, [mageProductLink sku="321-3001" title="Antigravity Batteries Micro-Start XP1 Personal Power Supply"]Antigravity Batteries Micro-Start XP-1 Personal Power Supply[/mageProductLink] is a solution for riders that packs a lot of power into an easy-to-manage unit.

Here are a few reasons why Antigravity Batteries are a smart investment for you:

1) There's a lot of power in a small amount of space
[mageProductLink sku="321-3001" title=""]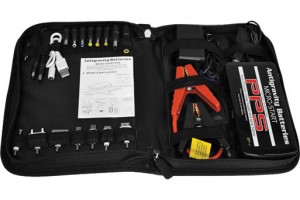 [/mageProductLink]The obvious benefit of the personal power supply is that it is capable of powering your accessories when their juice runs low. The batteries can hold a charge for up to a year and, although it's pocket-sized and only weighs about 14 ounces, the supply packs enough power to jump-start a motorcycle, ATV, UTV or even a car or truck. Not only is the initial charge enough for that start, but it also offers extended backup power for other electronic devices.

2) It works with all kinds of products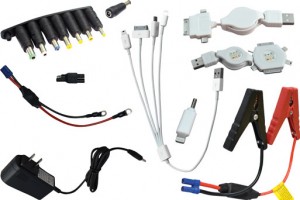 Another advantage of the Micro-Start XP-1 is that it can help you out in a variety of ways. It works with equipment you'll likely be packing for your trip, including cellphones, MP3 players and GPS devices, but it also can connect with items such as tablets, e-readers, cameras, laptops and similar Bluetooth devices. All of the gadgets you need for an extended trip can be supplied with the help of this high-quality battery.

The Micro-start XP-1 can even take the place of other motorcycle gear. In addition to leaving behind bulky charging cords or heavy batteries for heated gear, you can take advantage of features such as the tool's built-in flashlight, which even has SOS signals pre-programmed.

3) You can't put a price on peace of mind
[mageProductLink sku="321-3001" title=""]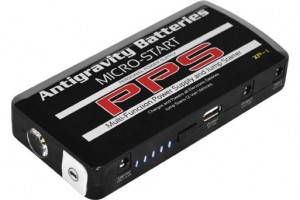 [/mageProductLink]Ultimately, purchasing the Antigravity Batteries Micro-Start XP-1 Personal Power Supply means you'll be able to cruise the open road - or the track, trails or any other surface - without worrying about your motorcycle failing. Even motorcycle accessories, such as video cameras or GPS navigation systems, can be used to their fullest extent without concern regarding battery life. Of course, there will be instances when you need to make choices about how to use certain products, but at the end of the day the peace of mind offered by this unit may make a big difference.