Keep It Simple With The HJC CL-Jet Open Face Helmet
Chaparral Motorsports
|
April 7, 2014
Finding the right helmet can be tricky. You've got to strike just the right balance between protection and price, and that can sometimes mean investing in an item that doesn't tick all of the boxes on your wish list. However, with products like the [mageProductLink sku="035-302-601" title="HJC CL-Jet Open Face Helmet"]HJC CL-Jet Open Face Helmet[/mageProductLink], you can easily find an item with all of the features and details you want - without having to empty your bank account.

Stylish On The Outside
[mageProductLink sku="035-302-601" title=""]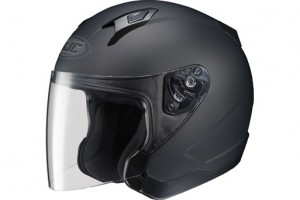 [/mageProductLink]The benefits of the HJC CL-Jet Open Face Helmet begin on the outside, which is comprised of a polycarbonate composite shell. Because it does have an open-face set up, the chin area is left open, allowing for a greater field of vision and more freedom of movement - an ideal situation for any type of motorcycle gear.

This section of the helmet also has an Advanced Channeling Ventilation System installed. With several vents positioned around the helmet, cool air is taken in while heat and humidity generated inside the gear are flushed out. Although the open-face nature of the helmet lets some fresh air in, this ventilation system works to ensure the air flow is smooth, regulated and present in any circumstance.

To top it all off, this HJC helmet is available in a gloss black and a matte black tone, both in a variety of sizes. That means it can work with riders of any age or size as well as with a wide range of other motorcycle accessories.

Comfortable On The Inside
[mageProductLink sku="035-302-601" title=""]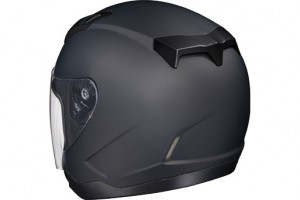 [/mageProductLink]On the inside of the HJC CL-Jet Open Face Helmet, riders will find a snug Nylex interior. Liners and padding are made with moisture-wicking material to prevent buildup, while the crown and cheek pads are also removable and washable.

Even the flip-up faceshield has its own range of advantages. It has been UV-treated to improve sightlines and protection, and the anti-fog system makes it so riders can clearly see the road ahead no matter what the situation. This piece also has tool-less removal and installation for simple maintenance.

About HJC Helmets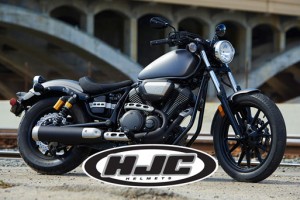 HJC is one of the most popular brands of motorcycle helmets in the country. Much of the draw of this gear is the fact that it merges safety with affordability, ensuring that riders don't have to sacrifice style or protection to stay within their budget. Because the manufacturer offers a wide variety of helmet types as well, it's easy to find an option that works with your preferred type of riding.