AMA Go Ride! Month Begins Now
Chaparral Motorsports
|
March 31, 2014
Week 1 Theme is "Go Ride Your Way!"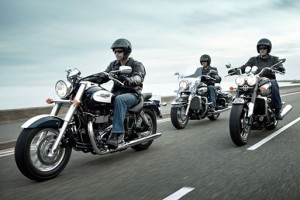 AMA Go Ride! Month, sponsored by the American Motorcyclist Association, begins today. Throughout the next four weeks, motorcyclists nationwide will welcome the 2014 riding season in style with information, entertainment, prize drawings and more via the AMA Facebook page.

During the first week of April, "AMA Go Ride Your Way!" week salutes those who tap into the freedom and individualism of motorcycling on America's favorite trails and twisty roads. Riders are invited to post pictures of their favorite bikes and rides on the AMA Facebook page at www.facebook.com/americanmotorcyclist and post comments on social media using the hashtag #AMARideYourWay.

AMA Benefit Partners, including Avis, BikeBandit.com, ColorRite, FLY Street and FLY Racing, PowerTye, Red Roof Inns and Tour Master have stepped up in a big way with weekly and monthly prizes to support AMA Go Ride! Month.


BikeBandit.com and Color-Rite are providing $50 gift certificates to lucky winners during AMA Go Ride Your Way! Week. Anyone who "likes" a post or comments on a post on the AMA Facebook page by 5 p.m. EDT on April 4 is eligible to win. One winner for each gift certificate will be chosen at random.

Each Friday in April is "Freedom Friday," when the AMA alerts motorcyclists to important issues that pose threats to motorcycling freedoms. BikeBandit.com is also providing a $50 gift certificate for entrants in the Freedom Friday Contest. Details will be provided on the AMA Facebook page and the winner will be selected at random after 5 p.m. EDT on April 4.

Contestants do not have to be AMA members to win and can enter as often as they wish during AMA Go Ride! Month. Contest rules are posted on the AMA website: www.americanmotorcyclist.com/GoRideContest. Updates will be available on the AMA Facebook page.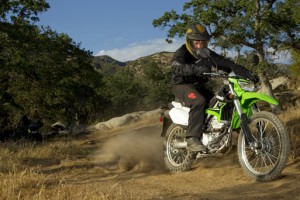 During AMA Go Ride Your Way! Week, AMA members can access some cool tools on the members' section of the AMA website. Street riders can learn about AMA members' favorite roads at AMA Great Roads. Off-road riders can view a comprehensive list of places to ride in the AMA Trails Atlas. Visit www.americanmotorcyclist.com > Members Area to find your piece of riding heaven.

Not an AMA member? Join now at www.americanmotorcyclist.com/join.

Still digging out of the snow and ice? Not to worry, you'll be riding soon. In the meantime, be sure to check out these helpful tips and tools provided for street and dirt riding on the AMA website at www.americanmotorcyclist.com/riding/street/resources and www.americanmotorcyclist.com/riding/dirt/getstarted.

Connect with the AMA, AMA members and other active motorcyclists on the AMA's social media channels, including Facebook (www.facebook.com/americanmotorcyclist), Twitter (@AMA_Rights, @AMA_Riding and @AMA_Racing), Instagram (@AMA_Racing), YouTube (www.youtube.com/americanmotorcyclist), Google+ ("American Motorcyclist Association") and LinkedIn ("American Motorcyclist Association").

About the American Motorcyclist Association
Founded in 1924, the AMA is a not-for-profit member-based association whose mission is to promote the motorcycle lifestyle and protect the future of motorcycling. As the world's largest motorcycling rights and event sanctioning organization, the AMA advocates for riders' interests at all levels of government and sanctions thousands of competition and recreational events every year. The AMA also provides money-saving discounts on products and services for its members. Through the AMA Motorcycle Hall of Fame in Pickerington, Ohio, the AMA honors the heroes and heritage of motorcycling. For more information, visit www.americanmotorcyclist.com.