Want To Stay Safe? Try A Forcefield - Seriously!
Chaparral Motorsports
|
March 26, 2014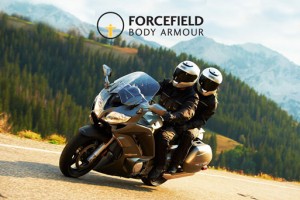 Force fields used to be the stuff found in science fiction movies. While you still may be able to catch a glimpse of these security measures on the big screen, you can also use a Forcefield when riding a motorcycle - on or off-road. Granted, these Forcefields may not be what you are used to, but they are still an effective way of avoiding harm while still enjoying all types of extreme sports.

Are you intrigued yet? The [mageProductLink sku="ff-3006-3s" title="Forcefield Pro Protection Jacket"]Forcefield Pro Protection Jacket[/mageProductLink] could prove to be the next wise investment for any rider, coming in handy in the event of crashes, inclement weather or other obstacles on the road.

A New Type Of Forcefield
[mageProductLink sku="ff-30060-2xs" title=""]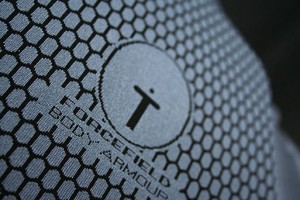 [/mageProductLink]The Forcefield brand has been creating motorcycle gear, along with other accessories for biking and snow sports, for more than a decade. As an English company, it was first introduced to the U.S. in 1999, and since that time it has been among the highest-rated protective products for motorcyclists.

As an added bonus, much of the Forcefield gear can be used in similar extreme sports, making it a great option for individuals who want to get both high-quality safety and value from their purchases. While the brand offers items for all parts of the body and riding types, a good place to begin shopping is with the Forcefield Pro Protection Jacket.

Maximizing Protection In Any Situation
[mageProductLink sku="ff-3006-3s" title=""]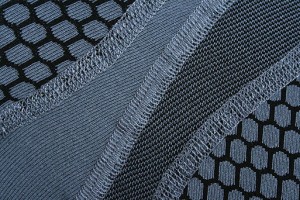 [/mageProductLink]The Forcefield Pro Protection Jacket has been designed to fit your body like a second skin. Made from Nitrex Evo material, the jacket is light and flexible, and it has been molded to fit a rider seamlessly - very much like a base layer. Because the apparel is close-fitting and snug, it stays in place more easily than some of its peers on the market. That's a huge help for riders who are constantly moving about and shifting positions, as they won't have to keep readjusting gear to ensure protection.

So riders don't feel suffocated by the material, the Forcefield motorcycle jacket has perforated panels placed in key areas. Those vents allow air to flow through the material, regulating body temperature in a wide variety of conditions. The BeCool fabric used throughout the jacket is also excellent for acting like a fan: it extracts hot air and moisture, pushing it away from the body while pulling fresh air closer.

Complete Customization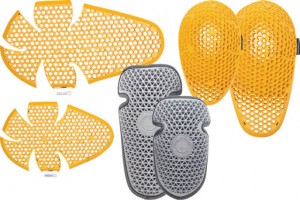 While the Forcefield Pro Protection Jacket comes standard with removable armor at the back, elbows, shoulders, and chest; there is another option to check out. The [mageProductLink sku="ff-30060-2xs" title="Forcefield Pro Protection Jacket Without Armor"]Forcefield Pro Protection Jacket Without Armor[/mageProductLink] is shipped without armor, as the name implies. Why would you want a protection jacket without armor? Because Forcefield has a complete line of motorcycle armor inserts available, ranging from their standard inserts to the high-tech NeT upgrades (in both pre-formed and customizable flat-form versions), so riders can pick and choose the areas on which they want to focus their protection. Armor pockets located on the back, chest, shoulders and elbows of the jacket allow for any or all of these areas to be served by these special shields that are purchased separately. The ability to change up protection is something many riders want, as it offers a freedom to customize the look and feel of the gear, as well as adaptability to any scenario.

A Blank Canvas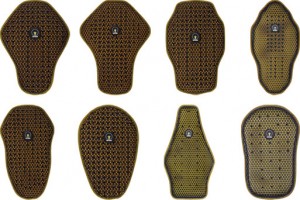 One of the appealing aspects of the Forcefield Pro Protection Jacket Without Armor is that it can work with a variety of other motorcycle accessories without much hassle. Its lightweight nature and flexibility make it really more of a base layer with armor inserts, allowing it to be worn with other layers and jackets. It is available in sizes ranging from XS to XXL, all of which come in a neutral grey tone that can work with many other pieces of gear. You can upgrade the protection provided by your favorite gear without any hassle.

Forcefield also offers a wide range of other protective accessories. You can choose from shorts and vests to joint protectors and back pads - any one of the high-quality options may increase your protection on the road and put your mind at ease.