Pack Your Bags: How To Install Throw-over Style Motorcycle Saddlebags
Chaparral Motorsports
|
March 18, 2014
|
Last Updated: June 3, 2020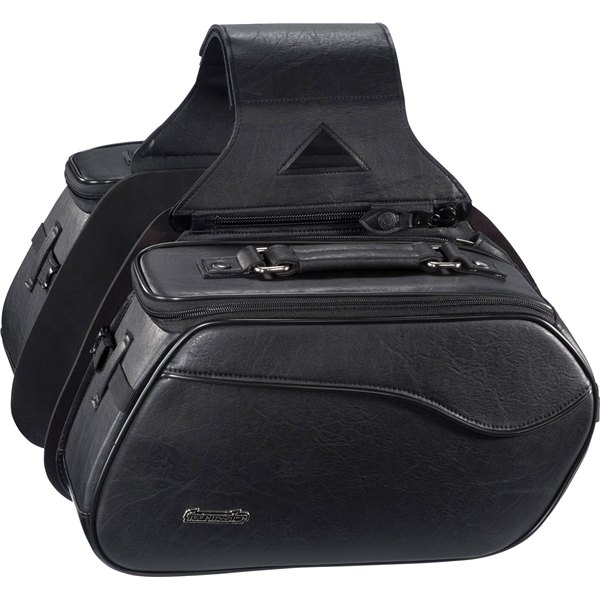 Adding saddlebags to your motorcycle can give it a whole new look while also greatly expanding the usefulness of your bike. From a grocery getter to a long haul tourer, once you install a set of motorcycle saddlebags you'll often spend much more time on your bike as the additional storage will open a new world of opportunities and excuses for you to get some seat time.
There are many styles, sizes, and mounting options to choose from when it comes to choosing a set of saddlebags. However, before you make a decision you should take some measurements on your bike so you can determine the size and shape that will best fit with your motorcycle. The first measurement you should take is from the end of the rider's seat to the rear turn signals. This will determine the length (front to back) of saddlebags that will fit your bike. To figure out the bag height (top to bottom) measure from the fender rail to the top of the motorcycle exhaust and allow 1-2 inches of clearance. When mounting throw-over or soft bags it's best to lean more towards 2 inches of clearance because the bags will sag when you load them down and while they are adjustable, 2 inches will give you more room to work with. Some people like the look and security provided by hard-mounted fiberglass or ABS plastic saddlebags, while others prefer the versatility and ease of use of a set of throw-over style bags. The throw-over style are extremely popular because the majority of them will fit on just about any metric cruiser motorcycle or Harley-Davidson and require very little if any extra motorcycle accessories to install. Most throw-over saddlebags feature an adjustable yoke (the center section that holds the two bags together) that can be widened or narrowed to fit over your fender and adjusted to your bike via either a Velcro or laced yoke. Like the name implies, with this style of motorcycle luggage you simply just throw them over your rear fender, find a couple secure attachment points and you're ready for your journey.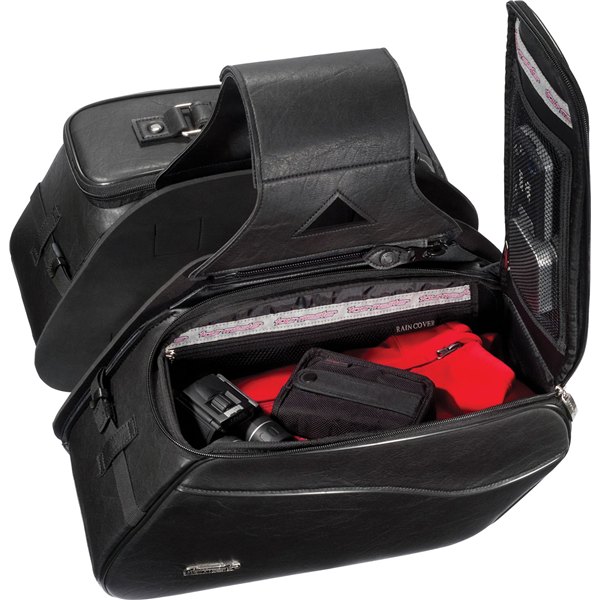 When installing any type of saddlebag onto your motorcycle there are a couple very important things to take note of. First, make sure the bags are firmly secured to the back of the motorcycle so that they won't flop around, scratch your paint, or fly off the bike. Next, when installing throw-over style bags ensure that the bags, mounting hardware, and/or straps won't make contact with the rear motorcycle tire, wheel, or any other moving parts. If you do find that the bags will fall into the wheel you can pick up some saddlebag supports to mount to the fender rail and keep the bags away from the wheel. Lastly, as we mentioned earlier, check that you have at least 1-2 inches of clearance from the top of the exhaust and bottom of the bags. Mounting a set of throw-over saddlebags on your motorcycle can be a pretty easy process. Watch the video below to see how a set of Tour Master Coaster SL Saddlebags were installed on a Suzuki Boulevard.