3 Reasons The AFX FX-90 Full Face Helmet Is Right For You
Chaparral Motorsports
|
March 11, 2014
With so many possibilities facing shoppers who want a top-of-the-line motorcycle helmet, it can be daunting to try and select just one product. However, items like the AFX FX-90 Full Face Helmet may make the decision process a bit easier. This protective accessory has plenty of advantages and details that could make it a wise choice for some riders, but there are a few areas where the FX-90 stands out even more.

Here are three reasons why the [mageProductLink sku="373-0101-4003" title="AFX FX-90 Full Face Helmet"]AFX FX-90 Full Face Helmet[/mageProductLink] might just be your next purchase:

1) You Feel Safe Without Feeling Trapped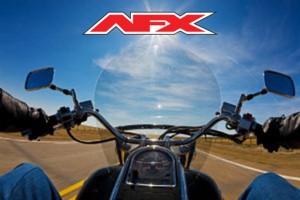 If there's one thing AFX does well, it is understanding the difference between a lightweight, quality product and a flimsy one. Although the large size of the helmet only weighs in at three pounds, it doesn't skimp on the protection you need to stay safe on a street bike. Part of this can be attributed to the composite poly-alloy, which has been molded into an aerodynamic shape.

Even the interior of the full-face helmet provides support and security without hampering your style. The liner and cheek pads are made with hypoallergenic materials and can be easily removed for washing. There is also space left open around the ears for speakers. Completing the interior is a square type D-ring with chin strap holder. All of these features come together to create an ECE- and DOT-approved helmet.

2) You Want A Multipurpose Helmet
[mageProductLink sku="373-0101-5742" title=""]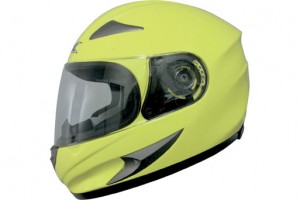 [/mageProductLink]Sure, the bulk of the time you spend wearing the AFX FX-90 will be spent on a motorcycle, but that's not all this helmet is capable of doing. You can convert it from a motorcycle helmet to a snowmobile helmet easily - all it takes is the use of a dual-lens or dual-lens electric shield, a particularly attractive option for the additional visibility and safety of the [mageProductLink sku="373-0101-5742" title="AFX FX-90 Hi-Viz Full Face Helmet"]Hi-Viz[/mageProductLink] version.

Part of the reason the helmet functions so well in a variety of scenarios is the ventilation system. It has seven vents located around the product, including the chin, side, rear and forehead. Those ports ensure that the rider is kept at a comfortable temperature without a noisy or oppressive environment.

Regardless of how you're using the helmet, you can rest assured that the gear is covered by a limited lifetime warranty offered by the manufacturer - a factor that is sure to provide some comfort to adventurers everywhere.

3) You Can Show Your Pride With Paint
[mageProductLink sku="373-0101-3427" title=""]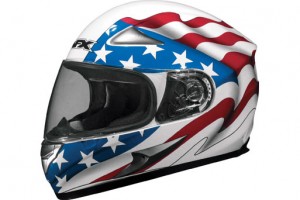 [/mageProductLink]Still not convinced? Perhaps you'll appreciate the fact that the AFX FX-90 can be personalized by buyers to reflect personal tastes. Not only are there solid color choices, including black, flat black, red, wine red, pearl white, silver, high-visibility yellow and hi-viz orange, but it also comes in a few select patterns. The [mageProductLink sku="373-0101-3427" title="AFX FX-90 Flag Full Face Helmet"]Freedom/White[/mageProductLink] package will likely be a popular option, as it depicts Old Glory waving against a plain white background. Other enticing options could be [mageProductLink sku="373-0101-3439" title="AFX FX-90 Rebel Full Face Helmet"]Rebel helmet[/mageProductLink] available in both black and orange, each of which features the rebel flag across a solid background.

[mageProductLink sku="373-0101-3439" title=""]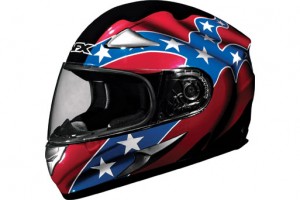 [/mageProductLink]Additionally, you can choose a new shield to match the color or design of the shell. It ships with a clear face shield, but you have the ability to order tinted shades or dual-lens options that change up the overall look of the helmet. Selecting another type of shield also gives you the power to use the helmet for snowmobiling. Even if you decide to stick with the standard option, you can be sure you're getting a high-quality product, as it is an optically correct, scratch-resistant shield complete with ultraviolet protection.

Any helmet can be tweaked to match existing motorcycle apparel or your own unique tastes. With a clear coat finish to protect the exterior design and a soft cloth carrying bag for safe storage, the AFX FX-90 is ready for action.