Understand The ABCs Of The Icon Overlord Leather Jacket
Chaparral Motorsports
|
March 6, 2014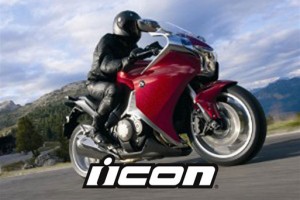 When you are searching for a product like a motorcycle jacket, you have to be able to find just the right mix of exterior appeal and protective capabilities. After all, few motorcycle accessories are as visible as a jacket, and there's a good chance you could wind up wearing yours in a variety of environments or scenarios, which makes a smart purchase all the more important.

Many street bike riders may find themselves drawn to the Overlord Leather Jacket from Icon. While there are many reasons why this could be a solid choice for any rider, covering the ABCs of the jacket - not to mention the Ds and Es as well - may provide some valuable insight.

A: Aggressive Styling
[mageProductLink sku="038-2810-1876" title=""]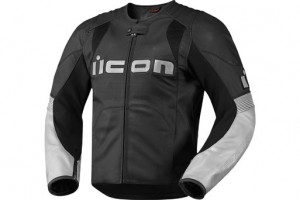 [/mageProductLink]The first thing you'll notice about the [mageProductLink sku="038-2810-1876" title="Icon Overlord Leather Jacket"]Icon Overlord Leather Jacket[/mageProductLink] is that doesn't shy away from its brand. "Icon" is emblazoned across the front of the gear, and unless you choose the stealth black-on-black coloring, it's clearly visible. However, many riders appreciate the brightly colored options this jacket is available in. Most are two-tone schemes, featuring shades like black, white, lime green, yellow, cobalt blue and red. Sizes range from S to 4XL, depending on the hue, so you can select the most comfortable option.

B: Back Protection
[mageProductLink sku="038-2810-1876" title=""]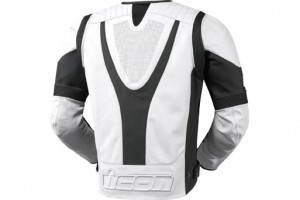 [/mageProductLink]There's more to this motorcycle jacket than meets the eye. While it certainly looks fierce, it has the protective elements to back it up - and to provide you with some peace of mind when you're on a street bike. It boasts a removable, dual-density foam back pad that adds extra covering to the spine, but the effort doesn't stop there. Icon included an array of Field Armor CE Impact protectors throughout the interior of the jacket. These shields keep areas like the elbows safe from potential collisions, but it has been formed to stay in place even as you're moving around and shifting positions.

C: Comfort
[mageProductLink sku="038-2810-1876" title=""]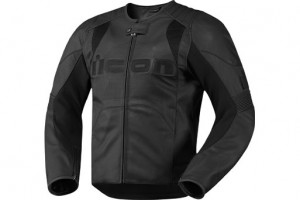 [/mageProductLink]Despite all of the extra protection loaded onto the back, elbows, shoulders and other key areas, the Icon Overlord has the comfort and flexibility riders want in a jacket. Elements such as the precurved arms and tailored torso ensure that the jacket is a perfect fit from the minute you put it on. It has been completely formed to be comfortable in the riding position, and with the help of the stretch panels that are integrated into the sides, you can still retain complete mobility while on a bike.

D: Durable Materials
[mageProductLink sku="038-2810-1876" title=""]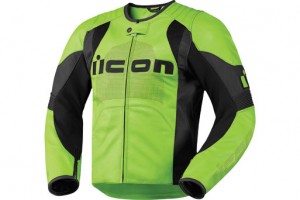 [/mageProductLink]Anyone who has spent time on a motorcycle is likely familiar with the use of leather on apparel and accessories. The material provides more than just a rugged appearance - it's also one of the strongest and most reliable fabrics on the market, which is why it is used for everything from motorcycle boots and gloves to jackets. However, leather isn't known for being the most breathable of fabrics, which is why Icon has perforated the leather in key spots for better ventilation.

E: Extra-Long Life Span
[mageProductLink sku="038-2810-1876" title=""]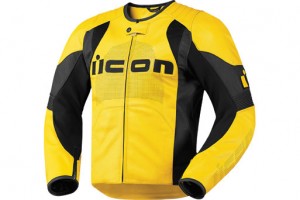 [/mageProductLink]The use of such strong materials is partially why the Icon Overlord Leather Jacket has such a long life span. Not only are you able to wear the street bike gear for an extended amount of time, but it is also well-suited to operate in a variety of conditions. The removable, insulated, wind-resistant vest is ideal for adding another layer when the temperature drops or the wind picks up. At the same time, the vents and mesh areas located around the jacket allow air to flow freely, ensuring you can stay relaxed and comfortable even if the sun is beating down on you.