Enjoy The Modern Bell Bullitt Helmet
Chaparral Motorsports
|
March 4, 2014
The virtues of motorcycle helmets have been talked about ad nauseam. While you undoubtedly will want to keep some of the bigger points in mind, there's no harm in focusing a lot of your energy on finding a product that works with your personal style. In today's world, nearly all of the options you'll be considering will have the forward-thinking features and safety requirements that you want. That allows you to focus on the little details of the helmet that can truly impact performance and your riding experience.

Luckily, with options like the [mageProductLink sku="650-7047927" title="Bell Helmets Bullett Full Face Helmet"]Bell Bullitt Helmet[/mageProductLink], you don't have to decide between protection and functionality.

Carrying On The Tradition Of Bell Helmets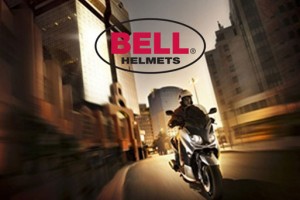 Bell Helmets
has a history of providing excellent quality to all types of riders. The brand made a name for itself by creating items that are useful and still fit perfectly into the classic motorcycle culture.

Although some of Bell's offerings can be a bit pricey, the Bullitt manages to fall in the desired budget of many riders without skimping on quality. You can rest assured that you are benefiting from all of the advantages of the Bell brand without busting your budget to get them.

It is obvious that Bell believes in its products, but just to back up its statements, the brand offers a five-year manufacturer's warranty with the Bullitt. So on the off chance something does go wrong with your helmet, you can have some peace of mind that repairs or replacements won't cost an arm and a leg.

Beautiful Design Meshed With Protection
[mageProductLink sku="650-7047921" title=""]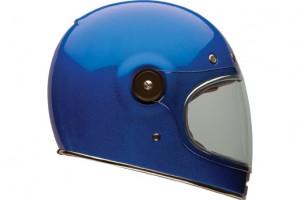 [/mageProductLink]The Bullitt is described as a modern classic, fitting well with a wide range of street bike gear. Its simple design harkens back to a more retro look, but it still manages to incorporate a number of top-notch features seamlessly. If you want full-face protection without hampering your style, then the Bell Bullitt may just be the right choice.

Made from a strong fiberglass composite, the outer shell is a basic full-face helmet. Its interior, however, is loaded with some more advanced qualities. The liner is constructed out of multi-density EPS, and the bulk of the antibacterial interior is removable and washable. A padded chin strap uses a leather pull tab and a chrome D-ring closure, and the 3D-cut cheek pads have cutouts to place speakers directly into them, leaving plenty of room for entertainment and comfort.

To keep you cool and comfortable, the helmet is equipped with a ventilation system that makes use of five metal mesh intake vents, four small round vents across the forehead and one skinny oval vent at the chin. There is also one rear exhaust vent that allows for superior circulation in any conditions.

Room For Customization
[mageProductLink sku="650-7047915" title=""]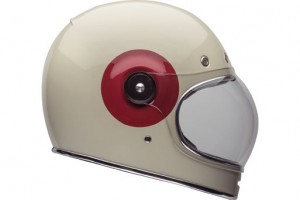 [/mageProductLink]While the basics of the Bell Bullitt Helmet will remain the same no matter what, you can personalize a few of the helmet's features to ensure the end result is one that you'll want to wear. First, you'll get to decide what you want the color of the outer shell to be: solid black, solid white, or a solid matte black. If you prefer a bit more flash, this motorcycle helmet is also available in a [mageProductLink sku="650-7047921" title="Bell Helmets Bullett Flake Full Face Helmet"]blue flake style[/mageProductLink], as well as the stylish [mageProductLink sku="650-7047915" title="Bell Helmets Bullett TT Full Face Helmet"]TT design[/mageProductLink] - a more neutral taupe shade with red accents. Each of these options is made in three shell sizes with a three EPS system, which gives a full range of available sizes - from XS to XXL.

Those shades may be somewhat traditional, but Bell also allows customers to choose their own Bullitt shields. Currently, there are eight options for this aspect of the helmet, ranging from a simple clear visor and tinted dark smoke to a yellow or gold iridium coloring. You can also choose from flat fronts or bubble shields, ensuring that your helmet fits your personal preferences in every possible way.

The shields work on an exclusive Magnefusion closure system, a simple-yet-stylish tab system which locks down the faceshield, so you don't have to be concerned that your specialty pieces will be knocked loose at the first little bump.