EFX Motoclaw Tires Bring ATVs Off-Road
Chaparral Motorsports
|
February 25, 2014
You can only push an ATV to the limit if you have the off-road tires that can take you there. Enhancing a four-wheeled vehicle from the bottom up is a smart way to go about making changes to an ATV or UTV, and outfitting a machine with brand new tires can go a long way toward improving the overall driving experience and performance. With so many options on the market, however, drivers have to be thorough as they search for the right choice.

If you are looking for an ATV tire that can easily handle all of the obstacles you encounter during an adventure, the [mageProductLink sku="578-mc301014" title="EFX Motoclaw Tire"]EFX Motoclaw Tire[/mageProductLink] might be just the right fit. This product offers a bevy of advantages for off-road riders, and ATV enthusiasts who cannot wait to explore all corners of the wilderness will be hard-pressed to find an item that is up to the task as much as the Motoclaw is.

EFX Motoclaw Tire
[mageProductLink sku="578-mc301014" title=""]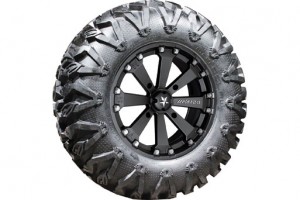 [/mageProductLink]The EFX Motoclaw Tire looks every bit as rugged as it is. Its non​directional tread pattern provides an exemplary grip on the ground in all situations and is unlike anything else currently on the market. The deep groves are also excellent for gripping anything from soft to hard surfaces, making it easy to cross over any land.

These tires are also able to bear a maximum payload of 1,000 pounds. This means they are capable of heavy-duty work as well as intense recreational rides, allowing owners to complete any type of tasks on their four-wheeled machines, as well as load it up with accessories and cargo.

Additionally, the Motoclaw comes with a unique sidewall styling. Not only does this offer plenty of aesthetic appeal, but it also enhances the performance of the four-wheeler. Stability and smooth driving are a key part of the tires, and they are easily accomplished with the help of these design choices.

Go Off-Roading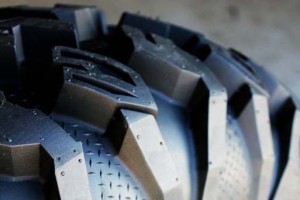 A tire with such intense capabilities is used for one primary purpose: to enjoy the lands that are normally off-limits to drivers. While standard ATV tires may be able to take you to unique locations, the heavy-duty EFX Motoclaw Tire is ready to conquer tougher terrain.

One of the benefits of the Motoclaw is that, even as it traverses the most intense courses, you'll be able to enjoy a smooth ride. Its strong lugs have been spaced apart so as to be optimized for rugged off-roading. The end result is a tire that can perform well in conditions ranging from light mud to steep rocks.

No matter what type of land you find yourself dominating, you can rest assured that the tires are going to get you to your destination and back again. The Motoclaw tires are built to last, and this long life expectancy makes them a smart investment for those who are just as concerned about budget as they are about performance.

Why EFX?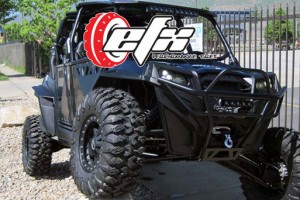 The EFX brand has been creating top-notch tires for ATVs, UTVs and golf carts for years. As a leader in the industry, EFX has long focused on the construction, ride quality and advanced design of its products. It doesn't matter if you're shopping for ATV gear or golf cart wheels - EFX is well-suited to meet all of your needs easily and affordably.

Its Motoclaw tire is the result of years of evolution and innovation, and the standard remains high with these products. All EFX performance tires are made to fit a variety of makes and models of four-wheelers. With items available in different sizes and styles, you should have no problem finding an option that can satisfy your needs.