Safety Comes First With The Blingstar 4-Point UTV Seatbelt Harness
Chaparral Motorsports
|
February 5, 2014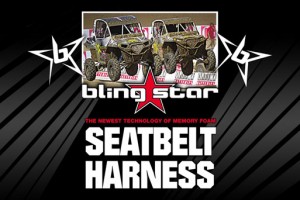 Anyone who regularly uses a UTV knows that there are many obstacles that can interfere with the recreational experience. Whether you're a driver or a passenger, you're going to want to have all of the right tools to put you in a position for success and safety, and a big help can come in the form of a harness.

Users who want a comfortable and effective option may want to consider the [mageProductLink sku="332-utvharness-4" title="Blingstar 4-Point UTV Seatbelt Harness"]Blingstar 4-Point UTV Seatbelt Harness[/mageProductLink]. There are numerous reasons why this may be a smart investment, and chief among them are the safety and security it can provide a wearer.

Safety First
There is no excuse for skimping on safety. Investing in the right protective gear is key, and there are plenty of options to choose from if you plan on getting behind the wheel of a UTV. While products like jerseys, pants, helmets, gloves and boots are the first step toward ensuring personal well-being, they will only help the rider in certain situations. Unfortunately, that apparel won't help improve safety in non-collisions. That's where a harness and other UTV parts upgrades can be extremely helpful.

Examining The Harness
[mageProductLink sku="332-utvharness-4" title=""]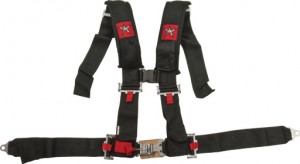 [/mageProductLink]Harnesses will work with your UTV to protect your body. It will keep you firmly and securely in place, and in the event of an accident, you'll be grateful to have the accessory.

Created from memory foam, the harness is incredibly comfortable. It has been made to be completely adjustable to fit riders of any size, and wearing the device has also been made easy with the help of the easy clip-in system in the chest area. With extra shoulder pads and plenty of related touches for comfort, riders will be able to stay relaxed and safe, all in one fell swoop.

Practicality has also been maximized due to several new features. There is a pocket included in the harness that can perfectly fit a cellphone or media player, and it is water-resistant to keep these devices safe in all conditions. You can also take advantage of the mesh pouch, which is ideal for holding loose items and storing other pieces of gear.

This Blingstar harness is only available in black, and red is the sole color used for accenting the item, allowing it to work well with any other type of offroad apparel or accessories.