Bridgestone T-30 Sport Touring Tires Offer Strength, Durability
Chaparral Motorsports
|
January 31, 2014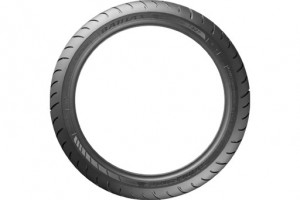 A sport touring motorcycle requires a special blend of capabilities. The bike must be strong and nimble enough to traverse in and out of traffic while also crossing long distances, and it has to accomplish that without sacrificing comfort and safety. It is a unique type of riding, and as such, you often need specific motorcycle accessories to make the time on your bike great.

Often, this means customizing everything from your helmet to the tires, and you shouldn't skimp on any area when outfitting your bike. A good place to start is with [mageProductLink sku="330-0090" title=""]Bridgestone T30 Sport Touring Tires[/mageProductLink], as these tires can provide you with the safety and advantages you need to handle the road with ease.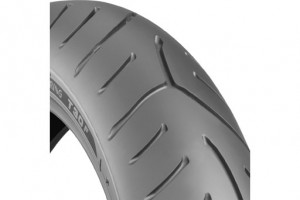 When the [mageProductLink sku="330-0110" title=""]T30[/mageProductLink] was in its beginning stages, Bridgestone prioritized aspects like excellent high-speed cruising, precision steering response, impressive support for high angles and superior bump absorption. That was no easy task, but it certainly laid the groundwork for an impressive tire that should definitely be considered by touring riders. Because of the broad diversity in touring motorcycles, Bridgestone offers this sport touring tire in two distinctions, the T30 and the [mageProductLink sku="330-0093" title=""]T30-GT[/mageProductLink], the first of which is for the lighter weight sport touring machines while the latter is for heavy weight sport touring motorcycles.

The T30 Sport Touring Tire is headlining a series of radial motorcycle tires that can cover everything from long trips to tight races. These items have been developed using MotoGP technology, so you can be sure you are using high-quality, race-proven tires without busting a budget.

The T30 Sport Touring Tire
The ins and outs of the Bridgestone T30 Sport Touring Tires are certainly intriguing. Manufacturing was done using radial construction, which creates a sturdy, tubeless product, and that works with the mono-spiral belt. What that means is that a continuous, single-strand of cord was wrapped around the tire to serve as a makeshift belt. That one change eliminates the need for excess belts, seams and joints, limiting the odds of damage while creating a smooth riding experience. The tire is comprised of a multi-layer compound that puts a softer material around the shoulder to deliver sticky performance for maximum cornering grip, right up to full lean angle, while the harder center ensures heavy-braking stability, linear handling, and high mileage wear.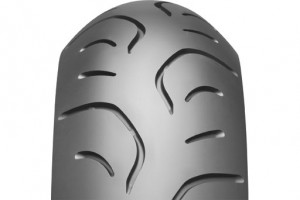 The tread pattern on the front T30 has been optimized with a mix of slanted "T-Cross" shoulder grooves and straight central grooves to deliver quick, responsive handling and all around performance in any condition. The tread for the rear T30 features curved main sipes to disperse water for maximum wet weather traction and to maintain a strong grip with the ground, especially when cornering. The "swirled" grooves also improve lean contact when cornering without losing block rigidity. The mono-spiral belt included on the tire also improves how the tread and tire functions in wet conditions and decreases heat generation, which in turn can extend the life of the tire and make it a better investment.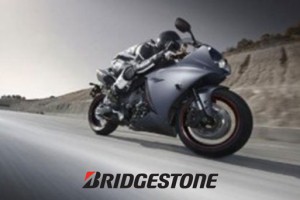 At the heart of these tires is the desire to provide a special riding experience, regardless of the circumstances. This is the first Bridgestone product to earn the "T" designation - for "touring" - and it is available in a variety of sizes. The front T30 comes in five sizes, while the T-30-GT is available in two sizes. The rear T30 is offered in seven sizes and the [mageProductLink sku="330-0113" title=""]rear T30-GT[/mageProductLink] is available in three sizes.